What you need

Personal documents — To rent a property in Dubai on a long term basis you will need your passport, residency visa, and Emirates ID. If you are not a UAE resident and want to lease for a temporary period, you can choose a short term rental or holiday home – in this case, you will not be asked for any proof of residency.

Finances — Before diving into your search, you should be aware of the costs involved in the property rental process. You will be asked to provide a security deposit, which is usually 5% of your annual rent for unfurnished properties or 10% of your rent if the home is furnished – this percentage may vary depending on the agency. The deposit will be refunded to you at the end of your tenancy. You should also consider the agent fee if you choose to work with an agency, which is typically 5% of your rental value.
Dubai rent is typically annual and paid through post dated cheques, so a UAE bank account and a chequebook are necessary. Depending on the initial agreement with your landlord, you will be asked to pay through one or more cheques – a higher number of cheques is often linked to a higher overall rent price compared to a single payment. Keep in mind that your first rent will be requested in advance, ideally dated a few days before your move in.

Find a good agent — Once you have your budget and documents in order, you can begin the rental process. At this point we recommend reaching out to a real estate agent for personalised assistance and advice throughout the journey. At haus & haus, our leasing and holiday rental consultants are well known for providing ongoing support and professional guidance, ensuring a smooth process and an enjoyable stay in your rental property.

If you are still unsure about where to rent, our property consultants can help – they specialise in Dubai's popular areas and will assist you with the types of properties available, information about the amenities and useful insights about the different locations in the city.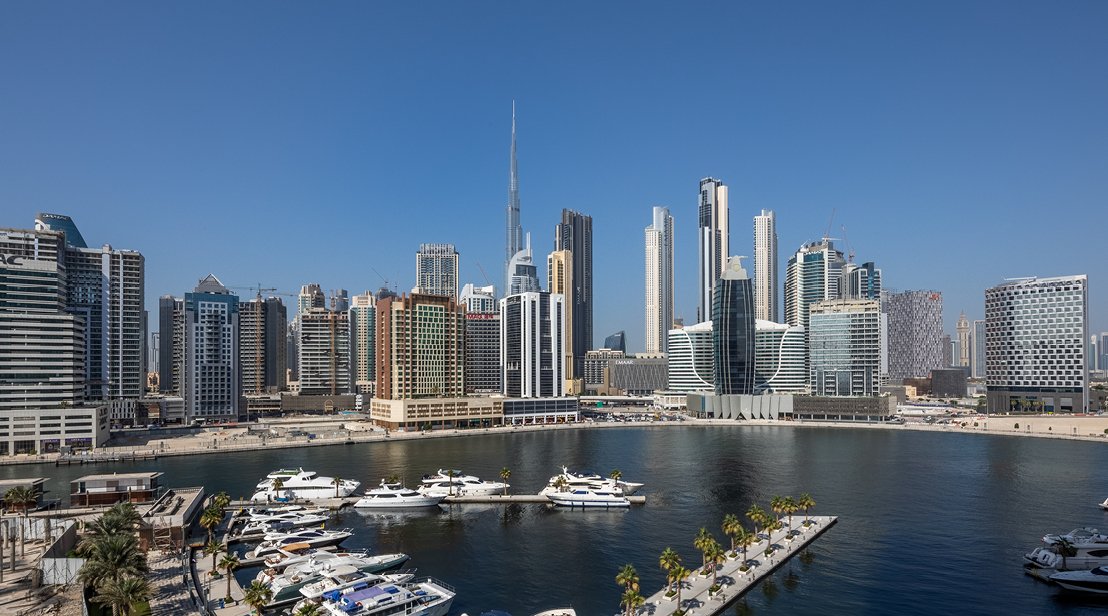 Timeline

We usually advise tenants to start their search for rental properties about one to two months before moving in – searching with too much time in advance can cause unrealistic expectations as Dubai has a dynamic real estate market and listings tend to go fast.
One question you may have is: "how long will it take until I find my new rental?"

The answer depends on many aspects like your timeframe, documentation, and whether or not you're being supported by a reputable real estate agency. At haus & haus, we have successfully closed many rentals within 24 and 48 hours, but keep in mind that the amount of time relies on your specific case as well as market conditions. Even if we help you secure your rental in one or two days, it's important to mention that the quickest possible move in date will be at least five days from the signing of the contract – this will give you enough time to register your Ejari, activate the DEWA services, and get your moving permits.


Documentation

Once you find your new rental property, you will move on to the documentation to make it official – and remember, we will be there to assist you every step of the way.

Tenancy contract — Before signing this agreement, it's important to go through it with your agent to raise any questions or concerns that you may have. After you have understood the terms, the contract will be signed by you and your landlord. You will both keep a copy of this document.

Cheques — As a next step, make sure you have the agreed number of cheques with you along with the security deposit – UAE banks usually take 2-5 working days to initiate cheques upon request. Once you have them, your agent will hand them over to your landlord and provide you with receipts.
Register your Ejari — All rental contracts in Dubai must be recorded in the Ejari system to legalise the relationship between the landlord and tenant. For this step, you will be asked to go to an Ejari centre with your tenancy contract and Emirates ID. The cost of the Ejari depends on where you apply for it, usually ranging around AED 200. If you decide to go with a short term rental, this step will not be required.

Activate your DEWA — Upon registering your Ejari, you will get a link to activate your electricity and water services. You will be asked for a security deposit of AED 2,000 – or AED 4,000 for villas – and the services will be active within 24 hours. This step is not necessary for short term leasing, as the services will already be active upon your arrival.

Moving permit — Finally, request permission to move in! This is usually done on the developer's website and it takes a few minutes. Our customer service team will send you the link to this process – make sure you have your Ejari certificate and Emirates ID on hand to include in the application. This takes around 24 hours to approve and only applies to long term rentals.


Why haus & haus

While most agents see the signing of the tenancy contract as the end of their job, we see it as the beginning of a long lasting relationship. At haus & haus, we pride ourselves on giving you complete, ongoing services as opposed to a fast deal.

From taking care of the Ejari and DEWA applications to offering property management services and ensuring the contractual agreements are always accomplished, you can trust that our team of real estate professionals will always be by your side. Our goal is to take the stress off the process so you can enjoy the excitement of this new chapter.

Ready to begin your rental process confidently? Get in touch with our leasing consultants for long term tenancies – if you are looking for a short term rental or holiday home, find our dedicated team here.

For more information about renting a property in Dubai, contact the haus & haus team on +971 4 302 5800 or register your interest here.