Those in search of a residence befitting their Dubai lifestyle may want to check out these Top 5 lists, showing the most expensive apartments and villas to rent or buy in the City of Gold.
For those looking to buy a villa, here is some context: a square foot in Emirates Hills costs 243 per cent more, and in Palm Jumeirah 221 per cent more, than the median asking price in Jumeirah Village Circle, the least expensive area in Dubai, says PropertyFinder Group.
The median price to rent an apartment in Dubai is Dh89 per square foot. By contrast, Downtown Dubai (Dh117 per sq ft), the most expensive neighbourhood to rent, is a whopping 31 per cent more costly than the emirate's median.
The biggest drop in asking price for apartments for sale was in The Views (-5.2 per cent), knocking it off the Top 5 list of most expensive. Still not a bargain, though, at Dh1543 per sq ft, says PropertyFinder.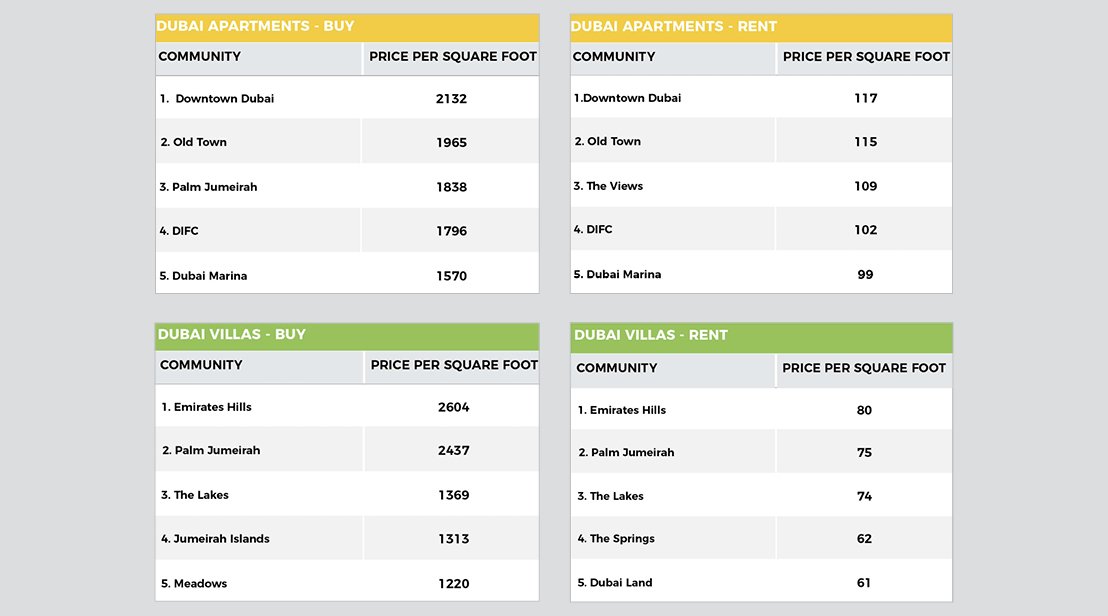 This article was originally published here on khaleejtimes.com
The intro image was originally published here on shutterstock.com