Major cities across the Gulf are being urged to prioritise sustainable innovation, empower human capital, and support new flows of trade if they are to thrive in the post-coronavirus world.
HSBC has revealed new reports on cities including Abu Dhabi, Dubai and Riyadh, stressing the need for city and business leaders to use the Covid-19 pandemic as a catalyst for more diversified, more digitised, cleaner and greener cities.
Professor Greg Clark, author of the reports and global head of Future Cities and New Industries at HSBC, said: "MENAT is home to bustling cosmopolitan cities with extraordinary histories, and these five in particular are primed to set the standard as future global hubs. Their next chapter of growth will depend on how effectively they can work together as a network, and on the individual ability of their economies to drive climate and sustainability-oriented innovation, reinvented trade flows, and the pursuit of human health and happiness."
The reports analyse how Covid-19 has amplified awareness of the severity of climate change and the urgent need for more sustainable economies and infrastructure. They indicate that coronavirus is broadening public support for an environmentally responsible future and that today's relatively low oil prices may be the catalyst for an historic shift towards cleaner energy.
The reports also detail how the pandemic has put a fresh focus on the importance of human health and balanced lifestyles and suggest that governments may be more likely to incentivise medical research and create dedicated schemes to attract and retain talent to support drug development and vaccine discoveries.
"Remote healthcare will see a rapid development around telemedicine and the adoption of new monitoring and wearable technologies. We may also see more cities and regions creating coalitions to share health equipment," added Clark.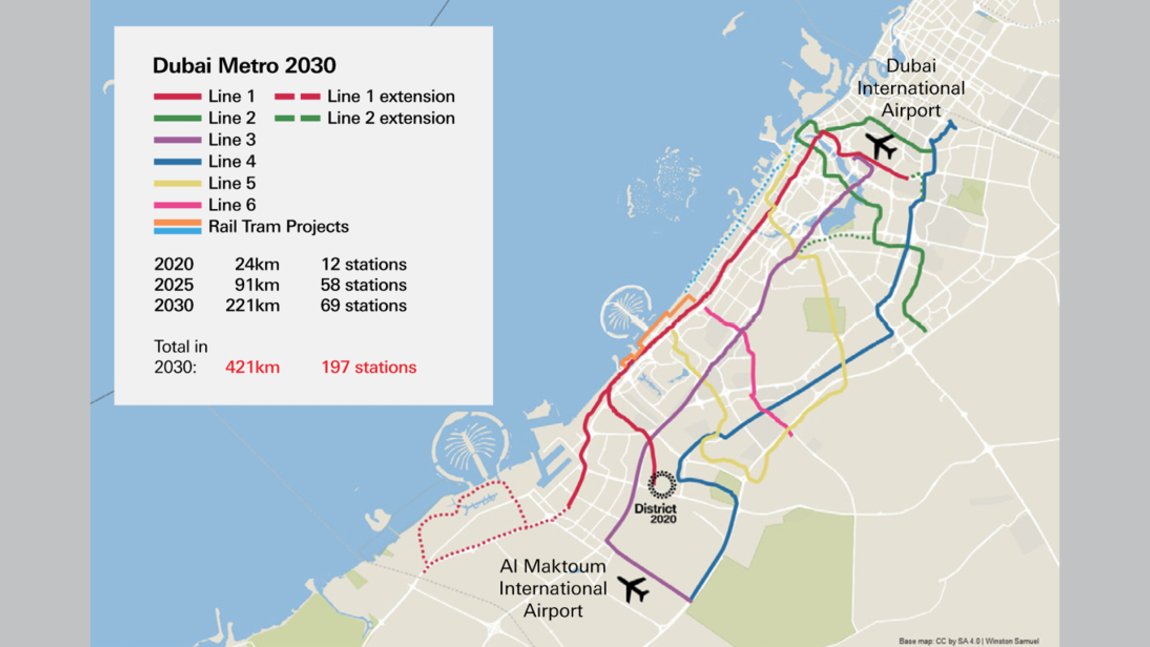 The reports highlight that unpredictable levels of lockdown have created a new imperative to reinvent global supply chains and diversify trade relationships.
For Gulf cities that have strengthened ties during the pandemic, there are increasing opportunities for complementary development and specialisation across multiple sectors that will serve the wider region.
Daniel Howlett, regional head of commercial banking for HSBC in the Middle East, North Africa and Turkey, said: "Abu Dhabi, Cairo, Dubai, Istanbul and Riyadh all have legacies of being epicentres of connectivity, diversity, and innovation. They have often served as bridges between East and West, offering internationalists the perfect place to seed and grow their ideas.
"Their next cycle has the potential to see them become global centres for reinvented flows of trade, more resilient supply chains and revised business models led by digital transformations, which dovetails with HSBC's priorities in supporting our clients and communities to build back better across the region."


How Dubai is shaping up for the future

For Dubai, HSBC focuses on how the city is preparing for future prosperity with initiatives such as the Fifty-Year Charter, which was launched by Sheikh Mohammed bin Rashid Al Maktoum's service as the Vice-President and Prime Minister of the UAE and Ruler of Dubai last year and sets the emirate's agenda and vision for the next 50 years.
The report highlights three of the largest projects that are already underway including Dubai Silk Road under which Dubai will work with international governments to unite its global network of ports under a new trade route. The city will effectively become the gateway between the East and the West.
Dubai is also planning to designate specialised economic zones across the city. Each zone will have a dedicated council that will organise and promote business activity and oversee investment and economic targets while plans for a Virtual Commercial City are also being established to allow people who do not live in Dubai to conduct to apply for commercial licences.
Over the next decade, Dubai's transport agency is expanding public transport network to help enable long-term plans and agendas to come into being. These plans extend back to 2013 and look forward to 2030, by which point the system is expected to have 197 stations across the metropolitan area and over 420km of track.
Also in the report's spotlight is Expo 2020 Dubai which has been put back to 2021 because of coronavirus but is expected to create over 275,000 jobs, inject $40 billion into the economy and attract a minimum of 25 million tourists.
The Government plans to repurpose over 80 percent of property and infrastructure built for the event into District 2020, a 2 million sq.m future-ready smart district which will eventually house over 90,000 residents and become an innovation location with a mix of Fortune 500 companies, SMEs, research institutions, accelerators, incubators, venture capital and supporting digital infrastructure.


How Abu Dhabi is shaping up for the future

HSBC also focuses on Abu Dhabi's Vision 2030 which aims to diversify the city economy and build a sustainable economy fuelled by fast-growing high-value industries.
Through key infrastructure and real estate development projects, Abu Dhabi aims to establish itself as a more all-round global destination, and develop its status as the primary gateway. Abu Dhabi is already investing strongly in expanding and upgrading its tourism and cultural amenities with significant projects such as:
Yas South (costs $3.3 billion with a 2031 completion date): The project includes Yas Bay, a public waterfront and entertainment district, a media-dedicated free zone as well as hotels and homes, and the city's first multipurpose sports arena
Midfield Terminal ($3 billion with completion in 2021): The new terminal at Abu Dhabi International Airport is being built to expand annual capacity to 30 million passengers and support the emirate's tourism growth ambitions.
Abu Dhabi Metro and Light Rail ($2 billion, completion 2030): A 131km-long, four-line metro project including two light rail lines and one bus rapid transit loop. The new lines will link the city centre with suburbs and satellite business centres.
Reem Mall ($1.2bn, completion later in 2020)
Khalifa Port expansion ($1 billion, completion in 2021): The plan will raise capacity by 4 million TEUs, create a 3km quay wall as well as a new logistics hub, Khalifa Logistics, to ensure proper and efficient handling of merchandise.
Zayed City ($900 million, completion in 2030): A 45 sq.km new city, laid out between two existing highways that will have a circular CBD, surrounded by new residential areas, all linked through public transport, including a new metro system. The new CBD will house governmental buildings, as well as space for the innovation economy.
Guggenheim Museum ($700 million, completion in 2022): A 50,000 sq.ft satellite Guggenheim museum annex designed by Frank Gehry to be part of the Saadiyat Island Cultural District, a square-mile complex just off the shore of Abu Dhabi island.


This article was originally published here on arabianbusiness.com





ARE YOU THINKING OF INVESTING IN DUBAI, RELOCATING OR BUYING A HOME HERE?
Not sure when is the best time? We've created this Property Investment guide just for you, to help you understand the Dubai property market and its trends. Download it here for free.