Construction of the Dhs1bn Gate Avenue at DIFC project in Dubai is progressing on schedule, with the project set to open in the first half of 2018, it was revealed on Wednesday.
The 660,000 square feet retail and leisure development will link the podium levels of all buildings in the Dubai International Financial Centre, from the Gate building to Central Park Towers.
So far, 85 per cent of the structural concrete work and 75 per cent of the concrete blockwork has been completed, a statement said.
MEP activities have also begun on site,with overall construction work now 35 per cent complete.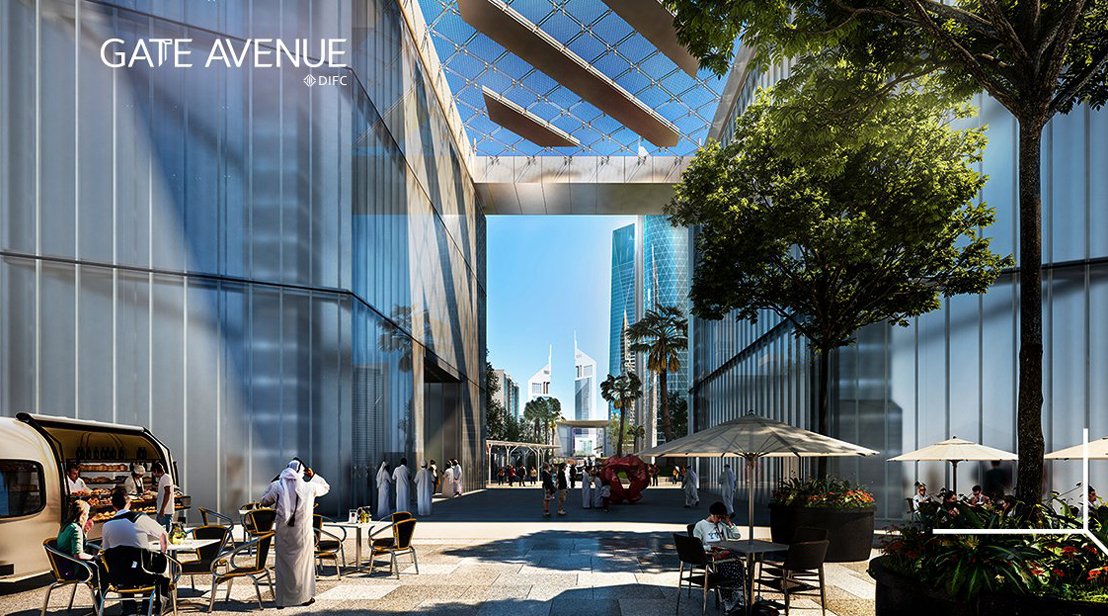 Further work on new and existing roads as well as car parking and public realm works is expected to start later this month, the statement said. A Dhs49.5m contract for the project was recently awarded to HLG Contracting. Work is due to be completed by May 2018.
Spread over 880 metres length-wise, Gate Avenue at DIFC will feature over 200 dining, boutique, retail and entertainment options, and a specially-designed new mosque when ready.
The handover of units to retailers for fitting out is expected to start later this year.
Nabil AlKindi, DIFC's chief Real Estate officer, said: "Work on the much-anticipated Gate Avenue at DIFC continues to build momentum towards the opening in 2018.

The overall design and structure of the project has already started to take shape. We are now a few months away from seeing this flagship development come to life, marking a significant milestone in the delivery of DIFC's 2024 strategy."
As part of the strategy, by 2024, the financial freezone aims to have about 1,000 firms, increase the workforce in DIFC-registered companies to 50,000, and grow the combined balance sheet of firms within it to $400bn.
The total number of firms in the freezone hit 447 in 2016, up by 10 per cent from the previous year, while the workforce reached 21,611 and the combined balance sheet reached $144bn.

This article was originally published here on gulfbusiness.com

Additional article images were originally published here on twitter.com/gateavenue