In what is being billed as the world's first "kid's fitness centre", a new Dubai facility has opened its doors to the public in an effort to combat childhood obesity and have fun at the same time.
The 'Little Gladiators" facility - which is located at Golden Mile Galleria Mall on the Palm Jumeirah - offers a wide range of options for little ones, ranging from swimming and cardio lessons to wall climbing, kickboxing, and even kid's yoga.
Little Gladiators is the brainchild of South African expats Javed and Shanna Gani, who moved to Dubai just last year.
In an interview with Khaleej Times, Javed said that the idea for Little Gladiators came about due to the inspirational vision of His Highness Sheikh Mohammed bin Rashid Al Maktoum, Vice-President and Prime Minister of the UAE and Ruler of Dubai, who hopes to reduce childhood obesity in the UAE from the current rate of 34 per cent to 12 per cent by 2021.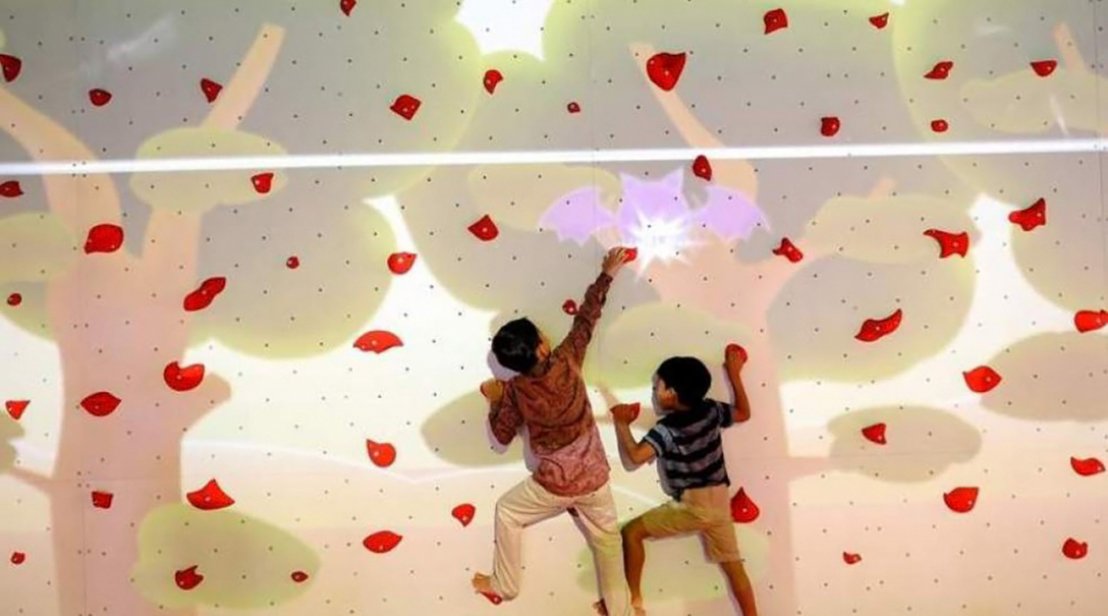 We thought, what better place than Dubai for a world's first.
"We came to Dubai and were coming to look for a business to set up and open. We went everywhere, looking at different ideas with different business brokers, but we were never ever successful in finding something different and unique," he said. "We sat down and looked at where the country is and where it is going, and we saw that the rulers are always talking about children and their health."
"We thought, what better place than Dubai for a world's first," he added, referring to Little Gladiators.
Additionally, Javed said he was also inspired by his own experiences with obesity, and hopes to prevent younger generations from going through the same things he has.
"I am an obese person myself, and I don't want my kids growing up in the same manner, or other children for that matter," he explained. "The problem is that nobody is instilling this (appreciation for health) into kids from a young age. We wait for them to get fat and then we want to do something about it."
The 7,400 square foot facility, Javed explained, is designed to offer anything that might be found in a gym, but catered to the needs of children. Among the activities included are cardio, yoga, kickboxing and a swimming pool and party area, as well as a high-tech interactive climbing wall and 'virtual sports' gaming.
"What you find all over the world is facilities for adults, not children. We've taken that concept and made it for children," he said. "But we've also made it fun."
"We even have a kid's hammam, a sort of Moroccan bath concept," he said. "We do a full-body scrub and massage, and it has a Jasmine and Aladdin theme."
Being Dubai, the facility is also designed to be high-tech, with parents able to receive digital updates on what their children have been doing.
"From the second they walk in the door, every step they (the children) take and every activity is recorded, and you get an email to your phone wherever you are with how your child is doing," he said. "All the virtual games are activity driven, whether it be boxing and candy bashing. Even the wall climbing here is interactive, with lights that move as the kids move."
Javed said that the facility - which is priced at Dh999 for a yearlong membership - also strives to be affordable so that it can reach the greatest number of children.
"I have three kids of my own, and I have found that the pricing of children's activities here can be very expensive," he said. "It can cost a lot to keep your children healthy."

"Every bit of this place is a game. It's fun and there's a healthy part of it," he noted. "The kids we've had so far are here on a daily basis."

This article was originally published here on khaleejtimes.com