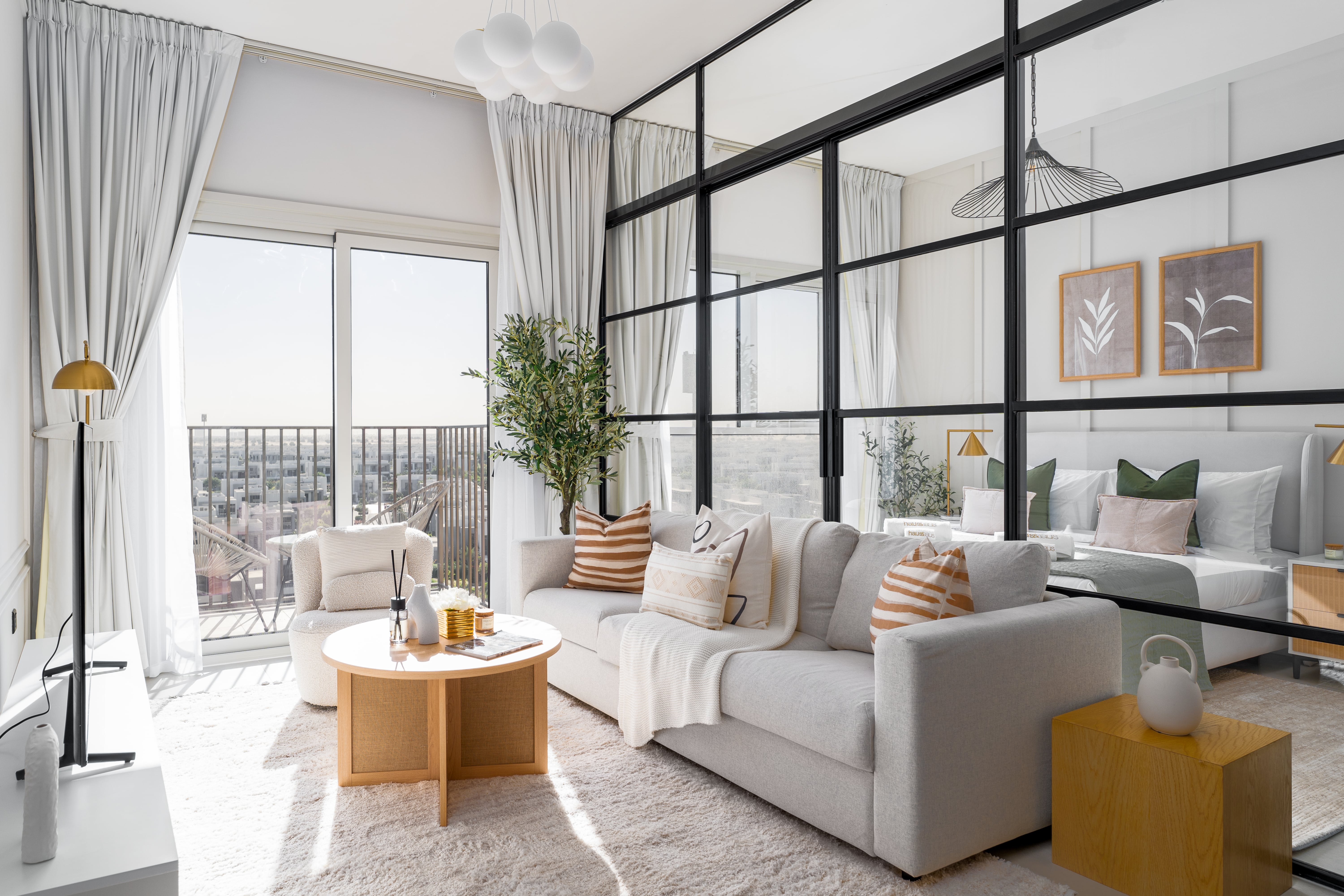 When considering leasing a property for the short term in Dubai, you might assume you need to invest in a huge waterfront penthouse in a luxury neighbourhood. While this is a good option for those who can afford it, there are plenty of lucrative investment properties that don't cost a fortune. So, if becoming a short term landlord is in your plans but you're keeping an eye on your budget, there is one area that's a must-see – introducing Dubai Hills Estate.

This chic community of elegant, sustainable residential clusters surrounding an 18-hole championship golf course is in one of the finest locations in Dubai, close to Mohammed Bin Rashid City (MBR City). It also boasts the huge Dubai Hills Mall, office spaces, sports facilities, and stylish hotels.
"It has definitely been our best performing community in the last three months," said haus & haus Short Term Leasing Director, Emma Campbell. "Our guests have told us that they love the area as the buildings are brand new, the location is central, and there are plenty of entertainment options nearby. We're expecting this upwards trend to continue in 2023."

Designed to suit every lifestyle, this green community is an ideal choice for every type of visitor – from the early birds who like to go for a run before exploring the city, to the lovers of leisure that prefer to relax by the pool after a day of sightseeing.

Following the pandemic, the demand for open spaces grew dramatically. Where better to find this than Dubai Hills Estate with its palm-lined boulevard and central park? Emaar has created a real community that is the perfect place for investors and guests alike as the area continues to expand.
If you want to know more about how this community can increase your revenue or explore other lucrative areas in Dubai.