Abu Dhabi, UAE: Aldar Properties PJSC ('Aldar') endorses today's highly significant announcement by the Government of Abu Dhabi that henceforward, all foreigners will be entitled to own the freehold of land and properties which they purchase in investment zones. Previously, this was only permitted for UAE and GCC nationals.
As part of the changes, residential units in the zones will be registered under Abu Dhabi's freehold law, with property ownership deeds issued to investors, according to a statement issued by the Government of Abu Dhabi. Previously, foreign investors in Abu Dhabi property were generally limited to leasehold arrangements with 99-year leases.
Commenting, Talal Al Dhiyebi, CEO of Aldar said: "This is a game changing announcement for Abu Dhabi, and we applaud yet another insightful policy decision by the government that allows expatriates to be able to buy freehold properties in investment zones.

"This will not only further drive the maturity of Abu Dhabi's real estate market, but will also increase transparency and provide clarity of title for property owners, increasing long term investment, injecting more liquidity into the market and encouraging longer term residency."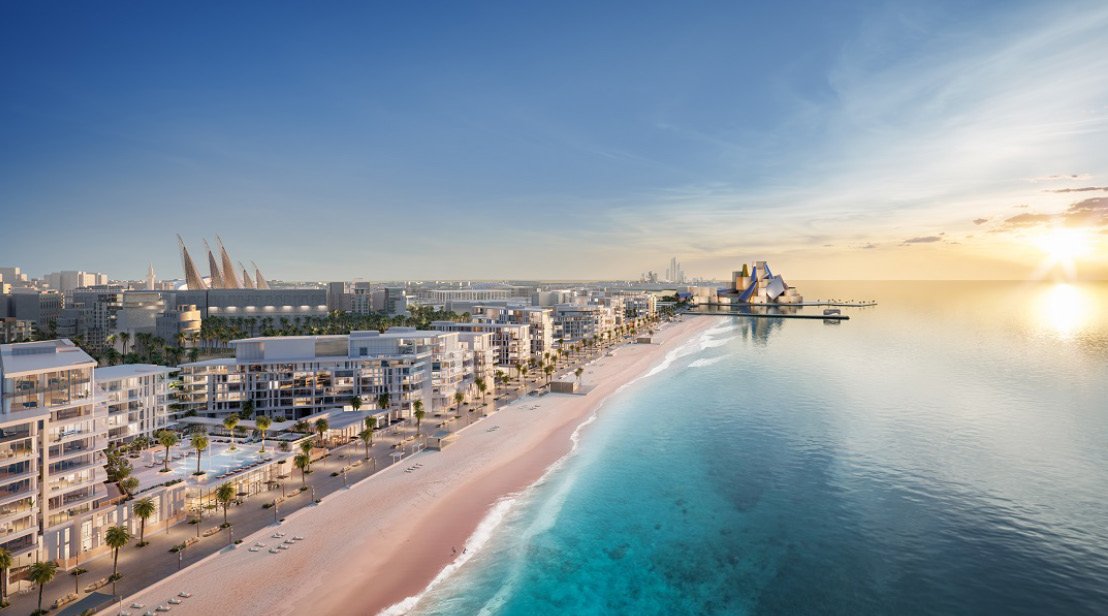 "The latest changes not only boost the real estate market but also have far-reaching impacts on the broader economy, and further increase Abu Dhabi's diversification to non-hydrocarbon industries."

Talal Al Dhiyebi, CEO of Aldar
Earlier this year, Aldar launched its Alreeman project in Al Shamka, an investment zone located adjacent to Abu Dhabi Airport. The project was fully sold in a matter of days, generating AED 1.6 billion of sales. Last week, Aldar launched Lea on Yas Island, which generated AED 400 million in sales to date.
Talal Al Dhiyebi added: "The latest changes not only boost the real estate market but also have far-reaching impacts on the broader economy, and further increase Abu Dhabi's diversification to non-hydrocarbon industries. We are already reaping the rewards of the recent initiatives and seeing a positive shift in sentiment, evident by strong sales of over AED 2 billion achieved for our two latest plot developments, Alreeman and Lea, which demonstrates strength and resilience in the market."
Historically the real estate sector has been closely linked with the economic performance of the country. 2018 and 2019 so far have been transformational for Abu Dhabi in terms of changes to real estate regulations. Last year, the federal government made sweeping changes to visa laws, which included granting long-term residency to UAE property owners, as well as retirement visas and 100% ownership of businesses for foreign investors. Abu Dhabi Government has also launched the Accelerators Program 'Ghadan 21' which aims to boost competitiveness of Abu Dhabi businesses and paves the way for a more positive investment environment in the longer term.

In addition to reinforcing the UAE's commitment to a knowledge-based economy that attracts and retains the best talent, these landmark changes are designed to promote a sense of inclusion, loyalty, security and community in the UAE among foreign investors and expatriates. Aldar mirrors this ethos by delivering desirable destinations, supporting the government's endeavours to make Abu Dhabi one of the best global destinations to live, work, visit and invest.

This article was originally published here on zawya.com



INTERESTED IN ABU DHABI OFF PLAN PROJECTS?
Contact our Off Plan & Investment consultants today and get a free consultation: Enquire now