"Keeping ahead of the latest trends; I visited with my design team to the 57th edition of Il Salone del Mobile, the premier destination for design lovers. We were lucky and privileged to meet professionals coming from all over the world for this unmissable event.
In truth, there is no other chance to see gathered in the same place so many talents, tastemakers, promising innovations and inspiring visions. I am thrilled to share a snapshot of the remarkable trends I have experienced during the most hectic week of the year for the design industry."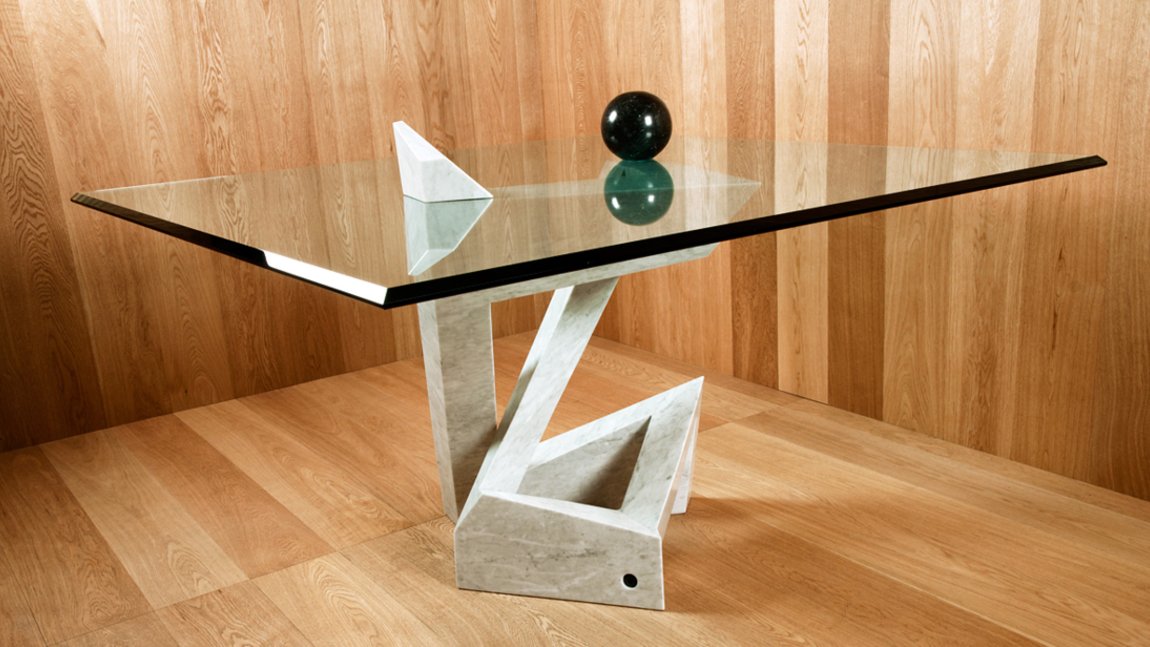 "I would definitely say that the industry is quickly evolving to avoid a standardized approach to interior design encouraging clients to express their individuality through home decoration. It's all about to having a story to tell and the expertise to turn it into reality." Alessandro Ortenzi, Founder and CEO of Palazzo Morelli Home Decor
1. Fabulous 50's

Luxury brands and makers are moving away from the concept of pure design while welcoming a touch of retro to artfully emphasise their contemporary interiors. The Fifties are the ideal source of inspiration to add delightful contradictions especially in loose furniture with curvy shapes, rounded edges and graceful legs. Smart fabrics in upholstery are highly recommended to jazz up the atmosphere.


2. The power of colour

The classicism of grey is always cool but vibrant hues and bold colours for accessories are decidedly hot in the forthcoming years. To achieve the look it is better to opt for matt finishes and master the subtle art of combinations and contrasts. Colours such as lake blue, red earth and sage green are totally fashionable in home decoration.

3. Natural look that works across all styles

Back to wood, back to nature – especially for floorings. Extra large engineered oak planks, refined herringbone patterns, prime grade timber with tiny knots and above all super natural high performance finishings. Parquet is a happy marriage of craftmanship and modern technology. The challenge for interior designers is to match the clarity of the flooring with stylish additions.

4. Wallcovering brings energy to interiors

Wallpapers offer a playful and easy counterpoint to a formal look and the trend is dramatically upbeat and floral. The most exciting prints are made on distinctive and sophisticated textures such as raw silk, canvas or even handcrafted paper. Many luxury brands offer custom-made solutions to add a touch of individuality and allow creative expression to the interior designers.


5. Couture for the home

The wish list includes a close collaborative relationship between the makers and the interior designers to deliver custom-made bespoke solutions. No requirement is impossible to achieve with the connection of craftsmanship and vision. The finer details consist of decorative ironwork applications in brass, bronze, stainless steel and rich
marble inlays. From a single piece of furniture to bespoke flooring design, the buzzword is home couture to tailor any projects around the customers' true personality.

Article by Alessandro Ortenzi, Founder and CEO of Palazzo Morelli Home Decor
Happy to announce we have partnered with Palazzo Morelli for high-end furnishing solutions and fit-outs.
All products are hand selected from Italy. Contact us for more information.