Adversity always presents an opportunity for those willing to learn and adapt. The unprecedented spread of the Covid-19 pandemic has posed a dark shadow on the global landscape, and placed a question mark on the future of inter-connectedness of businesses. At haus & haus, we live by a code of optimism and resilience that believes that its always darkest before dawn and that tomorrow is another day.

We remain committed to following all guidelines that have been laid down by the UAE Government and ensure that each property or office visit is conducted as per the recommended standard operating procedures.
• We value the health and safety of our employees and clients

• We ensure all hygiene protocols such as washing of hands and wearing a face mask, are met before visiting any property

• We always practice social distancing of 3 metres with our clients

• We will go ahead with viewings subject to the approval of latest Government guidance and regulations

• We rely on technology to replace physical contact wherever possible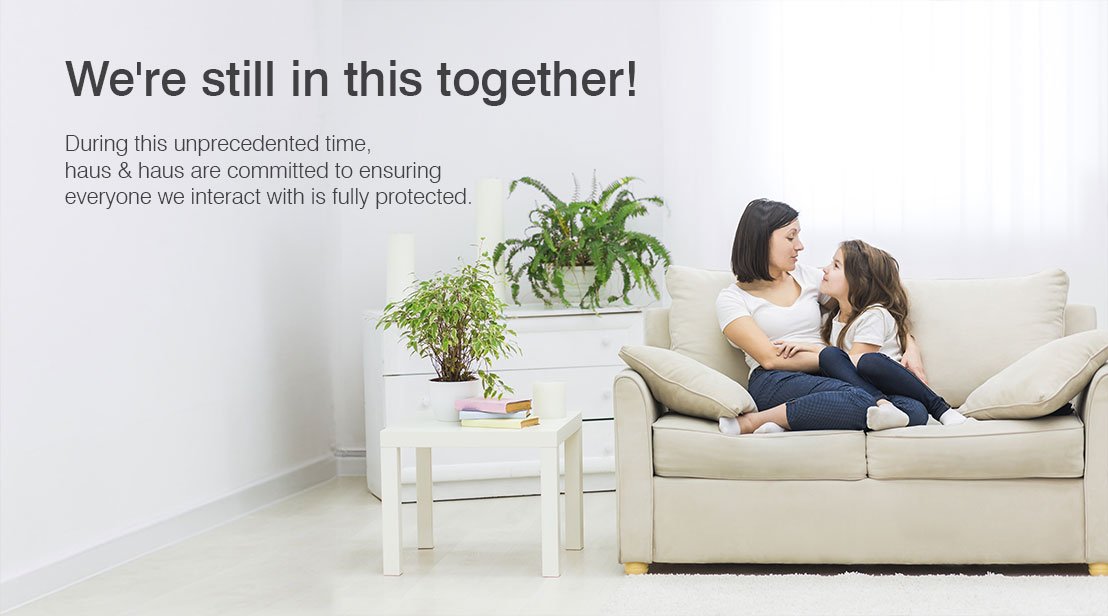 Ensuring health and safety
Only those who are safe and healthy will be allowed to meet our clients. We pledge that our representatives will be in good health and have not shown signs of illness in the past two weeks. This includes any member of their family as well. Furthermore, nearly 90% of our agents are double vaccinated and proceeding with booster jabs.



Following Government guidelines
All our employees will follow the Government guidelines, and wear a face mask. Wherever appropriate, they will also wear disposable gloves to limit risk. After entering a property, our employees will wash their hands and/or may also apply sanitiser. We will also ensure that while conducting a viewing the number of persons allowed by the Government, is followed.




Practicing social distancing
We will always practice, and ensure social distancing during visits. Our employees will always be 3 metres apart. Alternatively, if the client feels it is more appropriate, we may request them to move outside while our representatives conduct the check in/check out inside. In this regard, it is advisable to leave all doors open beforehand. This will limit the risk of touching any door handles. However, in case that is not possible, they will be wiped down with a sanitiser at the end of the visit.

Taking proper precautions before property viewings
We value the health and well-being of our employees as well. Which is why before booking a viewing at a client's home, we will inquire if anyone in the property has been showing any symptoms and for how long. In case the client has not been well; we will ask about the duration of the recovery. This is to make sure that there's no risk of infection.



Booking an appointment in advance
We remain steadfast in our commitment towards limiting physical contact. Therefore, we allow our clients to sign all paperwork and agreements digitally as much as possible. In the event that it's not possible, we will arrange an appointment where the client can drop off any documents at our office. To ensure a smooth process and to avoid overcrowding at the office, we request that these meetings are booked in advance.