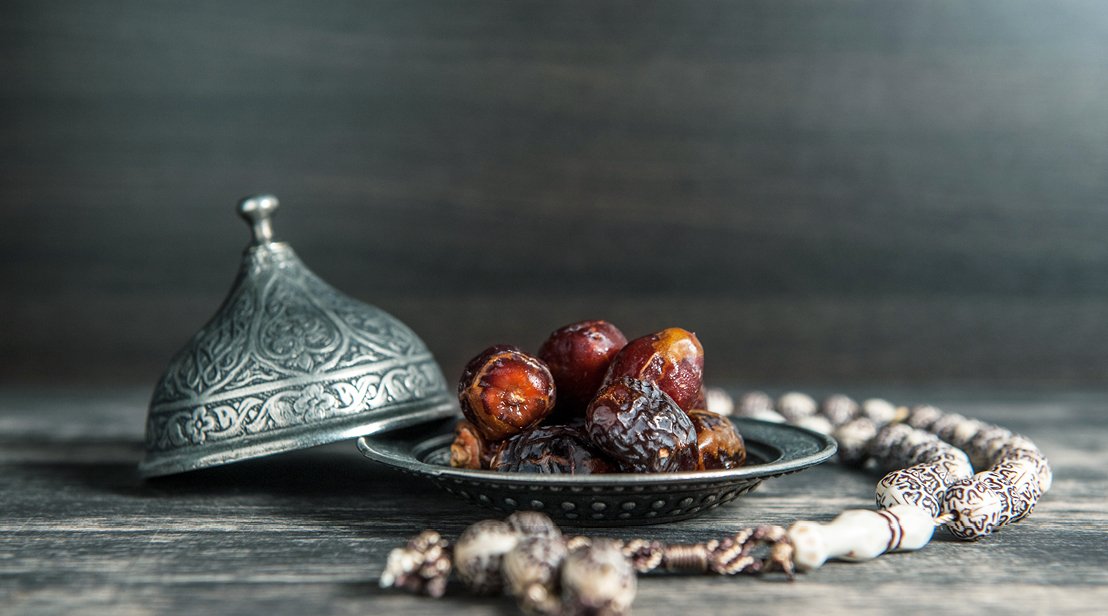 In the UAE, working hours are reduced by two hours to help Muslims as fasting can be tough on the body and cause tiredness. These two hours help Muslims prepare at home for breaking fast and helps them be able to attend the late night prayers held at Mosques.
The importance of Ramadan

This is a truly special time in our region. However, if you're a newly landed UAE expat or a tourist visiting for the first time, there may be some aspects of the Holy Month you're unsure about.

The first thing to know is Ramadan is considered one of the holiest Islamic months and is one of the five pillars of Islam. It's a time of fasting for Muslims – not eating or drinking anything during daylight hours. It is also a time of intense prayer and personal reflection as followers bring themselves closer to Allah.

The spirit of Ramadan means people become more aware of their actions by avoiding gossip or negative feelings towards others. You'll notice a beautiful feeling of calm and wellbeing in the air. If it is your first time experiencing Ramadan it will likely leave a strong impression.

Ramadan is the ninth month of the lunar Islamic calendar. This year, Ramadan will likely begin on 02 April and end on 02 May. A new crescent moon marks the start of Ramadan, while a new moon sighting signifies the end.


A guide to the main terms of Ramadan 2022

Iftar – This is the meal at sunset where Muslims break their fast. Most restaurants offer amazing buffets with a wide selection of food, so it's a great opportunity to sample some traditional fare and soak in the happy vibe.

Suhoor – This is the meal before Muslims start their fast – a very early breakfast before sunrise. It usually takes place at home with the family; however, you will find some restaurants open for suhoor.

Maghrib – This is the prayer performed at sunset that marks the start of iftar when Muslims can eat again. Quite often the TV will show Ramadan timing and countdowns.

Fajr – This is the first prayer as the sun rises, marking when Muslims need to start their fast again.

Taraweeh and Isha – Taraweeh is an evening prayer performed during Ramadan, in addition to the nightly Isha prayer which is one of the five daily prayers.
"Ramadan Mubarak" and "Ramadan Kareem" – Ramadan Mubarak means "Blessed Ramadan" and is often used in the same way as wishing somebody "Happy Ramadan". You'll also see/hear "Ramadan Kareem" which translates as "Generous Ramadan." Both are warm greetings that you can offer.


Staying respectful

Stick to the rules by not eating, drinking, or smoking in public during daylight hours (there may be a fine if you do!) – restaurants are open though (see below). You should also dress more conservatively.

Don't play loud music from your car and keep your headphones volume down as it may be considered offensive to those who are observing Ramadan.

Just use common sense and you'll be fine!


Shops, restaurants, and attractions

While most businesses are operating as normal and you can enjoy all that Dubai has to offer, due to ongoing COVID-19 concerns it's important to stick to hygiene rules as laid out at hotels, grocery stores, restaurants, and malls etc. Everything will be well signed so there's no confusion.

Some restaurants may be closed during the day.


Ramadan tents are back... but with safety measures

As the UAE eases out of the pandemic, the fabulous Ramadan dining tents are back – but with health protocols in place.

The new guidelines, according to the National Emergency and Crisis Management Authority (NCEMA) are that "the green pass and face masks will be mandatory to enter iftar tents. Security guards or volunteers will have to be deployed at each Ramadan tent to regulate the entry and exit of people."
We hope these quick tips helped give you a better idea about Ramadan. Are you aware of Do's and Don'ts during Ramadan? Check our guide: