What classifies a property as affordable luxury?
With all of Dubai jumping on the affordable luxury property bandwagon, it's important to find a real estate broker who finds you the real deal. Off plan apartments and villas that best represent affordable luxury, feature innovative design in compact spaces without compromising on the quality of fixtures, fittings or lifestyle. Luxury still means SMART kitchens, opulent materials, floor to ceiling windows and well appointed outdoor space – just on a smaller scale. The masterplan for studios and apartments for sale in Hartland – overlooking Dubai Canal – is a case in point.
What else should you look for?
Today's developers are extending living space into communal areas that offer second to none lifestyle amenities. Together with the obligatory gym and pool, they raise the bar with beautiful courtyards, resident lounges and business hubs. These features add a layer of flexibility to a property, making it not just a home but an exclusive members club too. Keeping costs lower by condensing private living space makes it possible to ramp up the luxury factor in this way. And for leading developers such as Emaar, keeping developments like this one in Dubai Hills Estate pristine long after completion is all part of the value added service.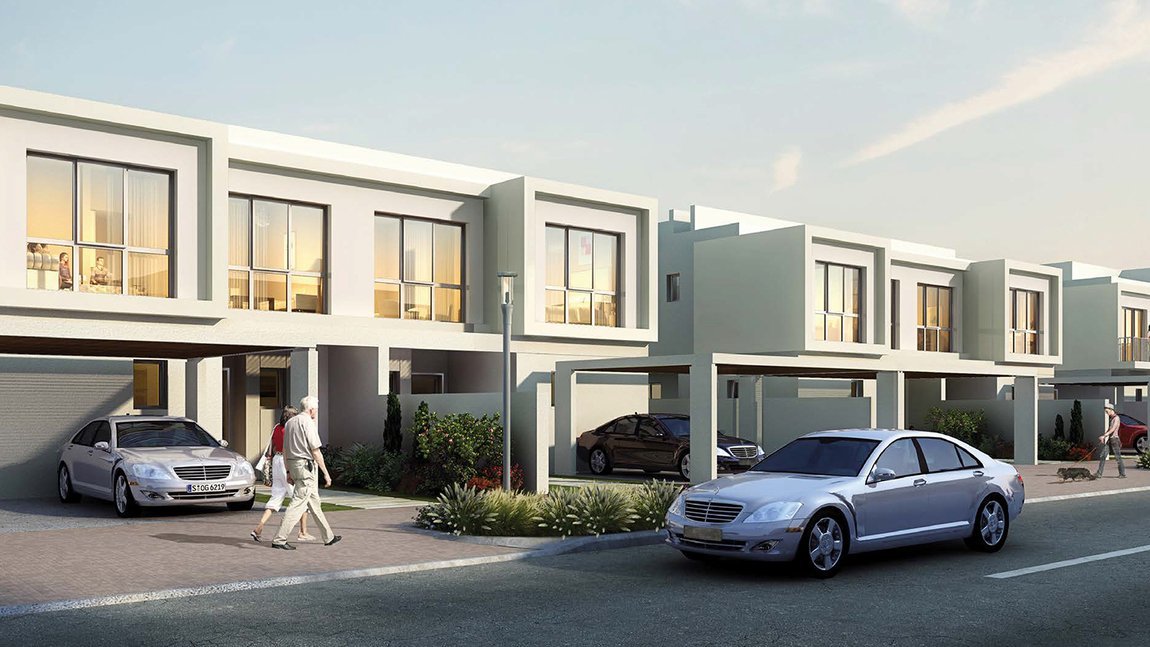 We're pretty confident that the impeccable quality of our affordable off plan properties is plain to see. So the best way to understand what affordable luxury is all about is to see for yourself.
How about location?
Undeniably, the perfect location is a luxury. For some buyers it's all about having central Dubai's supermalls, restaurants and beaches nearby — for others total privacy, green spaces and metro links. But there are ways to enjoy these luxuries without having to pay a premium. Striking the perfect work/life balance in the centre of Downtown and Business Bay, Damac are offering one and two bed off plan apartments at Reva Residences with starting prices of well under AED 1,000,000.
Meanwhile, further out in the Mudon community, the sleek Arabella 3 properties are designed to meet the needs of mid-range buyers taking the leap into luxury villa living without the price tag. So your villa or townhouse will have access to the communal facilities synonymous with Dubai's exceptional lifestyle, together with Arabian Ranches, the original luxury community, just a short drive away.
For buy to let investors, affordable luxury property is also an effective way to invest. You'll find the haus & haus Property Management team, experts at growing your rental income, so get in touch for more advice about identifying property in Dubai's popular rental areas.