Why sell off plan?
Property development is expensive so developers and their banks/financiers require some assurance that the units they are going to build will be sought-after by purchasers. Selling early offers a hedge against market correction or market competition. Developers assess commercial risk and will try to remove uncertainty – even at the cost of speculative profit.
Why buy off plan?
Developers are making a hedge while investors are making a call that the market will rise. It is a fact that since Dubai allowed foreigners to purchase Freehold property, almost every residential property investor who has taken a long-term view has made a sound investment, subject to the inevitable peaks and troughs that always appear along the way.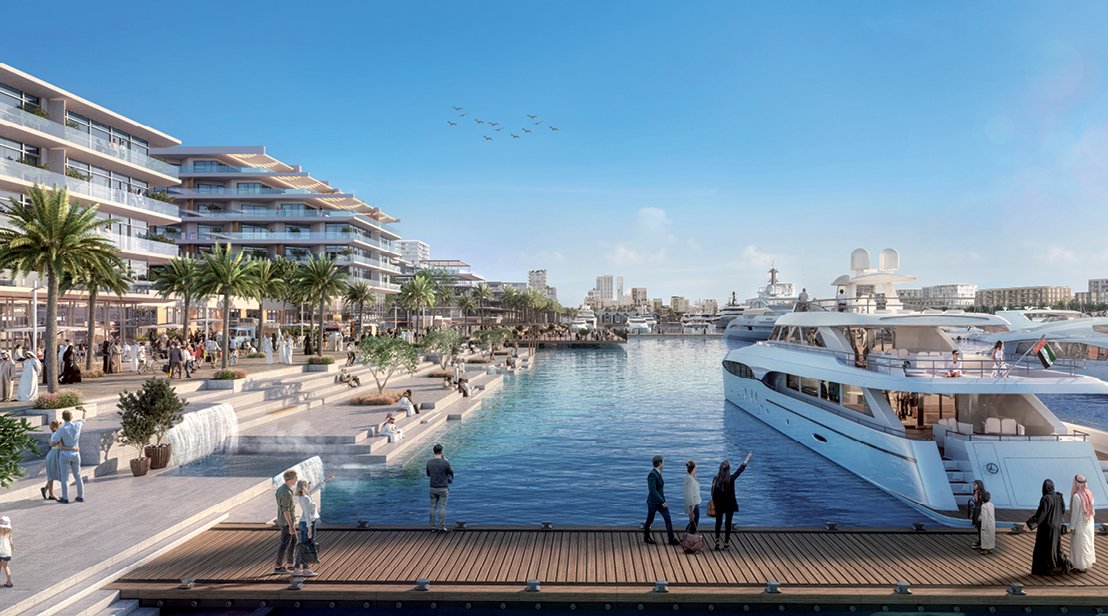 How do I form an investment strategy?
There is no easy answer as its mainly a matter of personal choice. Your budget will be one of the biggest influences though you must also consider your exit strategy, plus the length of time you plan to hold your investment and the cost of holding. The strategies are:
• Buy to Sell (Flip)
Pay your deposit, make the instalments and sell your contract before completion.

• Buy to Hold (Let)
Let the property on completion and collect the rental income, pay running costs and retain the profit.


Where to buy?
This has to be a matter of personal choice and your budget, to a large extent, will determine what and where. However, there are three categories to consider:
• Established areas
The advantage here is that there should always be a ready market for either a re-sale or letting, however capital growth is generally restricted to the mood of the local market.

• Up–and-coming developments
Normally close to or within an established area where, for any number of reasons, the circumstances of the district are about to improve.

• Future development areas
Buyers are making the greatest speculation and the view has to be that the district will become an up-and-coming area before ultimately turning into an established area.



When to buy?
Forecasting any market is always a difficult judgement call and the purchase of an off plan property is no exception – ultimately there are no guarantees.

Most investors like to buy at a time when prices are thought to be on the rise, or preferably when they are on a slow steady increase. Purchasers can then forecast the capital growth during the time they hold the property and plan a strategy rather than during a period of falling markets or very steep inflation.


When to hold and when to sell?
If you are looking to buy to flip, then it must be remembered that most buyers are looking for a property to occupy in the short term and not something that is unavailable to move into for a number of years. We advise placing a property for re-sale approximately three quarters of the way through the build programme or when it is possible for purchasers to walk into the property and see the aspect, size of rooms and general ambience of the completed scheme.

You still may not achieve the full value but you will, if purchased wisely (subject to market conditions), make a good profit on the amount paid to date.

What are the advantages of buying off plan?
For the purchaser, the potential upside of buying properties off plan is considerable. By purchasing at the earliest opportunity, the time difference between initially securing the contract with a fixed price against the value at completion can be significant and this upside is your instant profit.

Furthermore, by securing your unit(s) in the earliest phase, you are able to secure the style and type of property that matches your investment criteria and, in some instances, can influence the direction and specification of the finished property(ies). Looking at the pure financial implications of the transaction, you are paying a deposit and further instalments to purchase the property whilst enjoying the inflationary trends on 100% of the capital value.


Article image: Off plan project Sirdhana at Mina Rashid by Emaar
Are you looking to buy or sell off plan or just for a professional off plan advice? Speak to our Off Plan & Investment Consultant Steven Leckie today and get your free impartial advice.