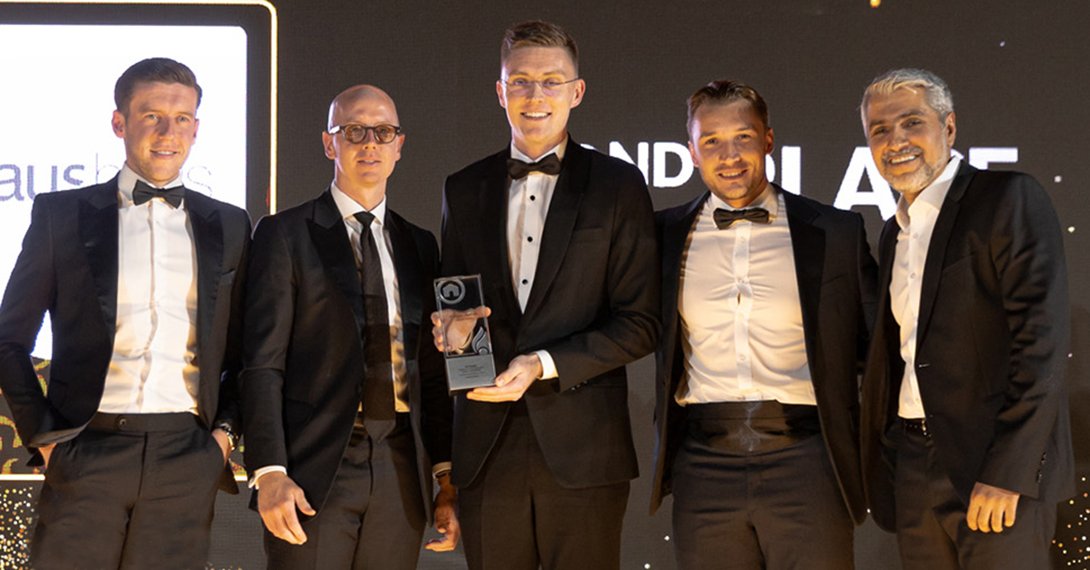 It may only be March, but haus team members already have a spring in their step as 2023 looks set to be another exciting year of highs right across the board.

This week's prestigious Bayut Dubbizle 'Stronger Together' Awards for 2022 is a perfect example – haus & haus mounted the winners' stage once again, taking second place for 'Agency of the Year – Enterprise.' This category gets tougher each edition, so we are unbelievably proud of our stellar team as we continue to go from strength to strength.

In fact, we set an ambitious target of hiring 150 new Property Consultants in 2023 from across the world – and have already signed up 73! We also recently opened a stunning, high tech new office to accommodate the growing headcount.

And while expansion plans are always motivating, our focus remains the same – doing only what's right for our clients and going above and beyond in our services. Yes, we love sales and watching our employees achieve their professional goals – but we love seeing the customers who work with us walk away smiling even more.


Someone who epitomises this mentality is our very own Cathal O'Neill. He has won 'Agent of the Year' twice at previous Bayut Dubizzle awards and was on the stage once again this week picking up second place (rumour has it, they wanted to give others a chance to win 😉). The secret to his success? A totally client-centric approach and a killer daily routine.

This year looks promising for our brilliant Holiday Rental team too, as they were also nominated at the Bayut Dubizzle awards. Hardly surprising considering in the winter season alone they assisted more than 3,200 guests, rented out 314 properties, processed 1570 bookings – all spread across 12 Dubai areas. The team is probably in need of a holiday for themselves at this point.

So, yes, there's an unmissable upbeat mood in the haus as we work hard to build on each achievement. As Tony Robbins put it so rightly:

"People who succeed have momentum. The more they succeed, the more they want to succeed, and the more they find a way to succeed."