At haus & haus, our partnership with award-winning interior designers in Dubai creates homes with maximum appeal. Read on for 3 interior design trends that sell.
A new age of luxe

Gold taps and garish chandeliers are no longer a mainstay of Dubai property. Increasingly, homeowners make a statement with restrained architecture and an immaculate finish. There's still room for extravagant fabrics or a high-spec home cinema, but for today's high net worth buyer in Dubai, luxe is low key. Emulate this style by investing in focal-point furniture, clean tones and sumptuous soft furnishings – even if your Dubai property is a pre-loved resale. Browse the new residences in One at Palm Jumeirah for a masterpiece in restrained elegance.
Arabian Inspirations

Are you selling a 'traditional' villa in one of Dubai's older communities? Do you worry those Arabian style lattice windows and dark wood fittings are out of fashion? Enhance your property's appeal with Persian carpets and carved wood pieces for an undeniably cool take on the Bedouin tradition. Whitewashed walls and an otherwise understated approach complement this vibe.
From Pottery Barn to Souk Al Bahar, the haus & haus furniture solutions service sources authentic homeware for your sale property, whatever your budget.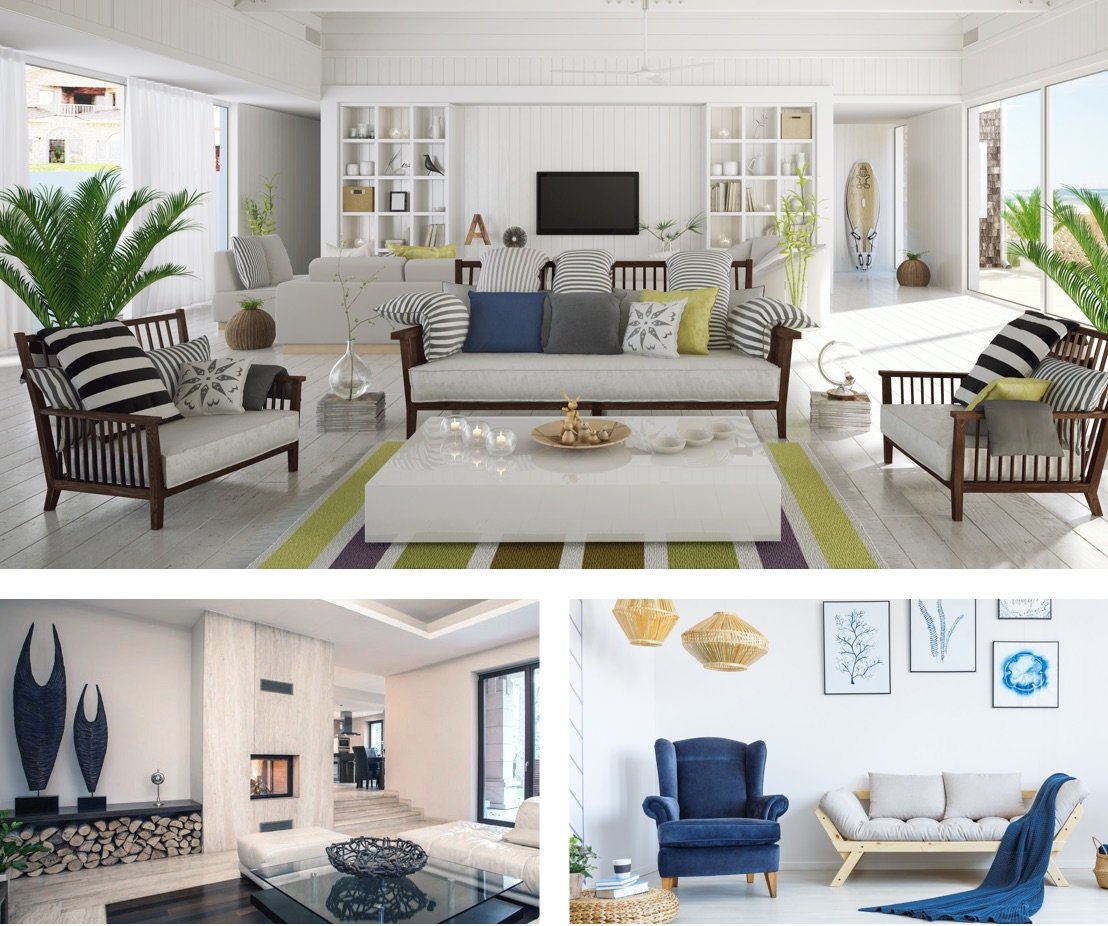 The latest villas in Dubai, from Arabian Ranches to Emirates Hills, make a fantastic blank canvas for timeless or contemporary interior styles.
The global family home

Design influences from around the world sell to a diverse population of buyers, united in their search for an exceptional family home. The free flowing nature of your open plan villa in Saheel, for example, will lend itself beautifully to that distinctive beach style, polished to perfection in Antipodean interiors bibles.
Or visit Dubai's artistic community for bohemian luxe, bold canvases and utility chic furniture — you'll discover it all in the industrial area at Al Quoz. Ideal for family life on a grand scale, bohemian style works particularly well in the large and airy villas you'll find in the Meadows. For 5 star garden style meanwhile, take note of this villa for sale in Arabian Ranches.
Your Dubai property for sale should make an instant impact. So make a start with a free valuation,
expert advice and home staging from haus & haus.