"I joined an estate agency in the UK at seventeen years old, when I was unsure what to study at university. I was playing football when I was introduced to an estate agency owner who gave me the opportunity to start as a trainee. I literally made tea and coffee, folded letters and put them in envelopes and changed window displays. You have to start somewhere!"
"Within three years I progressed from trainee to sales, to senior sales, to manager. But I had this strong urge to explore life outside the town I grew up in. An opportunity to move to Dubai arrived in 2012 and although I had never visited the place I decided to go – which, in hindsight, was very unlike me. I jumped into it as my belief in life is with the biggest risks come the biggest rewards. I started haus & haus, met my wife, had two children – all in the span of six years."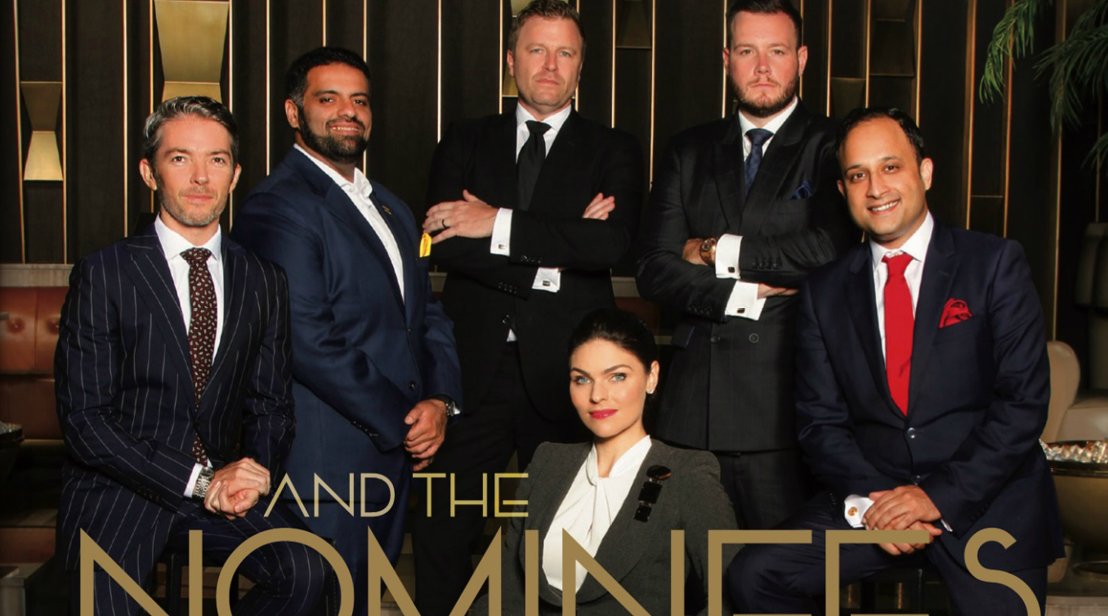 "I'm always learning, I love listening to podcasts. I try to learn something from everyone I meet, all interactions teach you something. At the end of the day you just have to massively believe in yourself. Trust me, if you don't believe in yourself, no-one will."

Luke Remington, Managing Director at haus & haus
"I think Dubai just offers endless opportunities, whatever you want can be achieved. The whole dynamic works: the lifestyle, no crime, facilities, variety of nationalities, weather – it's hard to find all this elsewhere."
"In my current work role every day is different, but I would say my main challenge is trying to influence people positively and show them that if you look for negativity, you will find it. If you complain and moan it is only going to have a certain outcome. There are certainly days where I may go into the office and am not feeling too great, but I remind myself that life is good, we live in this amazing city, and life is what you make it. The hand we've been dealt in life we can change if we want to. The beliefs we have yield our outcomes."
"My whole life changed when I had kids; I used to have the mindset that I had to be in the office at 7am and stay until 10pm, work every weekend and keep pushing the accelerator. Then I shifted to happiness, family time and being grateful for what I have. If you have that, everything else you want will come. Don't just work, work, work. Work smart."
"One of my secrets to success is healthy living. Sleeping a minimum of eight hours a day, clean eating and exercise. Meditation and spirituality are also hugely important to me. I raced in China last year, and qualified for the Ironman World Championships in South Africa this month. Most mornings I'm up at 5am before my kids are awake and I swim, bike, or run – at least six days a week; this is 'me time' and these are my bonus hours. I have more hours in my day than most just by getting up early. At 5am I don't feel guilty that I should be spending time with my children or wife because they are sleeping. For some people going up and down a pool is monotonous, but for me it's thinking time."
"I'm always learning, I love listening to podcasts. I try to learn something from everyone I meet, all interactions teach you something. At the end of the day you just have to massively believe in yourself. Trust me, if you don't believe in yourself, no-one will."


This article was originally published in the Prestige Magazine, Propertyfinder's own bi-monthly journal (Issue 36: September/October 2018, pages 56/57)