How would you describe your feeling once you first heard about your nomination for Property Finder's Best Agent 2019?

"I'm a very active broker – constantly on my phone and checking emails, etc. As soon as I saw the email from Propertyfinder to say that I had been short-listed in the Best Agent Category I was completely overwhelmed. I remember last year specifically when I was at the awards presentation I said to myself my biggest goal for the following year is to be on that stage, amongst the elite of the industry. It's an honour and a dream for any real estate broker in Dubai to be nominated, and I'm truly grateful & humbled."


The competition in Dubai is huge. You've been twice Outstanding Agent of the Month, as rated by Property Finder in the past 2 years. What is your secret to these consistent achievements?

"With over 3000 + registered brokers in Dubai the competition is huge, however for myself I don't think about the competition. My concern is not what brokers or agencies or doing. I guess this is like a racehorse mentality. When racing, the horse has a set of eye blinkers which restraints them from any distractions, and keeps them looking forward. I guess there are no secrets apart from hard work and being 100% committed by doing what we say, and staying positive and pro-active."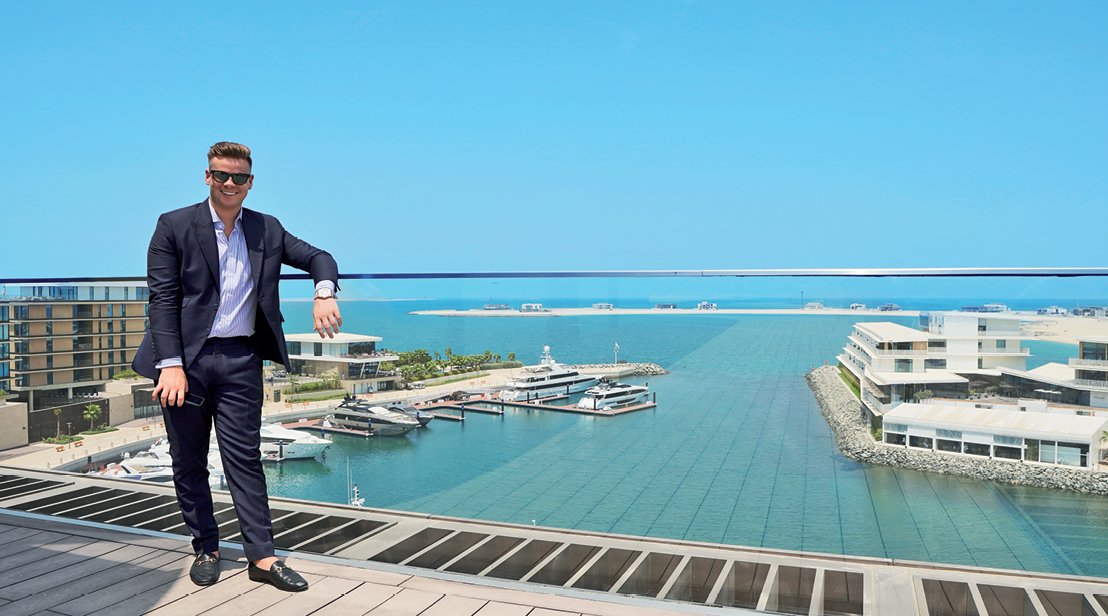 "I studied my areas of specialisation every night looking at recent market trends." – Conor McKay, Senior Luxury Concultant at haus & haus
The saying goes 'it's the taking part that counts' – Do you agree? How much do you want to win the title, come November?

"Yes 100%. If you're not 'in it' you can't win it! I set myself 10 goals every calendar year, the first goal I set for myself was to win Dubai's BEST AGENT by Propertyfinder. To be named the best in my line of business would be a dream come true, and I'm willing to do whatever it takes to be the best."

Some people need a certain amount of time until they stand out in this market. You seem to be in the minority, being only 22 years old? Tell us more…
"Age is just a number. As soon as I came to Dubai I fell in love with this City. When I relocated I believed I had the greatest opportunity in this market because I entered at just 19. I've always been very competitive from my sports background and I knew if I was to succeed, I would have to apply the same mind-set as a professional athlete; but more importantly it was about becoming knowledgeable. I studied my areas of specialisation every night looking at recent market trends."


What role does the agency behind you play in your success?

"Without haus & haus Real Estate I don't think we would be having this dialogue today. They have been absolutely monumental and in giving not only myself, but every employee the correct platform to succeed. It is no surprise that we are nominated as the best brokerage in Dubai, as everyone plays their part – from the amazing administrative staff, to Directors."


What would you advise to new comers in this real estate market?
"My best piece of advice for any new comer is to not pay attention to what other people or doing, but only to focus on yourself. Set yourself goals and aim towards them. Work in work, be positive and pro-active, do what your say you're going to do, listen and learn, obsess over customers and you will succeed."
Whatever your real estate needs in Dubai, plan with the award winning team at haus & haus.