Timeline

With the support of a professional sales consultant, 12 weeks is a realistic timeframe to expect for a sale to successfully transfer into the purchaser's name. This includes a 4-week active marketing process – including campaigns, viewings, negotiations and sales contracts being signed. Once contracts are signed, the process can take up to eight weeks – this time is largely spent by your agent dealing with banks and government entities necessary for the sale to successfully transfer.


Can the process be quicker than 12 weeks?

Yes – an eight-week timeframe from contracts being signed is on the assumption there is finance against the property for the seller and the purchaser is also using finance to buy the property. A cash seller and cash buyer will be able to transfer anywhere from one to four weeks from the point of the contract being agreed upon and signed. If there is one party using finance and the other cash the transfer process will take up to six weeks. It is worth noting there are many variables which can affect the time it takes to fully complete a sale – but 12 weeks is a safe estimate. Your haus & haus sales consultant can work to a set timeframe based on your personal situation and provide guidance on the full transfer process.


Why sell? Are there any alternatives?

We come across many reasons why homeowners are looking to sell their property. Commonly it's due to major life events – marriage, new additions to the family, relocation, and others. There are also alternatives which allow property owners to retain ownership of their property whether this is short term rental, long term leasing, or refinancing. It is worth understanding all options available before making the final decision to bring your home to market.

How much is my home worth?
There are two prices to consider when coming to market:

1) Actual sale price – Whilst it is unrealistic to be able to set an exact price any property will sell for; we have the tools and experience to guide anyone looking to understand the range for which a property will sell in the current market. A range will be determined based on stats like comparable previous sales, understanding of any pending or new market changes locally and globally, recent renovations or refurbishment in the property, specific community information and general sentiment.

2) Marketing price – An important part of the selling strategy is the online/marketing advertising price, also known as the asking price. This is set by studying the local market for comparable homes also for sale. Your sales consultant will help show you what else is available in the market to consciously set the price in line with the competition.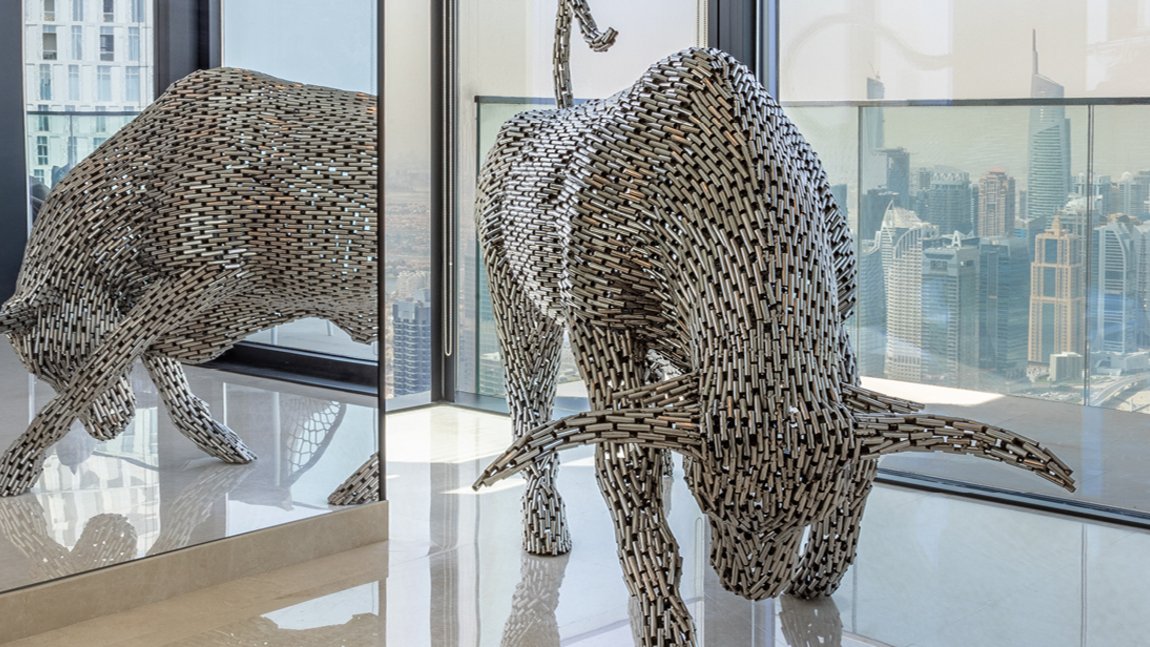 Why sell with haus & haus

Our Residential Sales team is divided into smaller teams who work in dedicated communities, creating a specialised approach. Most of the teams have dedicated sales managers who are not only overseeing activity within the team but also active in the market with their own buyers and sellers.

At haus & haus we do weekly studies of the buyers in our database and their requirements, making sure we match your property with the most promising prospects in the Dubai property market.

As a client of haus & haus you can expect:
Contact minimum three times per week with updates on market activity, viewings and potential offers
Feedback on viewings no later than 24 hours after being completed
All offers in writing with a clear understanding of the buyer's position to purchase
Top tier marketing across all main online advertising portals in Dubai, including Verified and Tru-check status as a minimum across Property Finder and Bayut


The two biggest concerns we find sellers have when deciding whether to choose one agent exclusive are:
"If I pick one agency, other agents might have buyers who won't see my home. I could miss out"
"How can I trust that my agent will do what they say they'll do? It sounds good, but I've never worked with them before!"
As your exclusive agents, we will personally share the details of your property to our extensive database of buyers and external agents to ensure any buyers they are working with have an opportunity to see your home as well. Essentially, we will allow the wider market to know your home is for sale while saving you the headache of dealing with a number of different agencies. We call it a streamlined approach, with one point of contact for you to communicate with.
Trust is earned, not given. Any agreement we have exclusive or open can be cancelled with seven days' notice, this allows you the confidence we are not going to 'sit and wait' once we are instructed to sell your home. The real work starts once you have instructed us, all we need is 10% of your trust at the beginning of the process – we will earn the other 90% during your time in the market.

Exclusivity – why should I only work with one agent?!

Over the last few years, sellers in Dubai have become more selective about who they choose to sell their property instead of going with a number of different agencies at the same time. This change is a sign of a maturing market, along with an increase in the ability and success of reputable agencies across Dubai. There are a few reasons why exclusivity is used globally as a strategy to sell properties:
It is the best way to ensure as a seller you receive the best NET price for the sale
You have one person fully representing your wants and needs in the market
Placing your trust in one agency means there is a responsibility of the individual sales consultant and the agency to ensure a sale in the best timeframe possible for the best price


Let's get started...

At haus & haus we offer a free property valuation to help you get started with the selling process and provide professional advice. We are here waiting to assist you, so get in touch with us today!


Looking for a valuation in less than one minute? Take a look at our free, online tool to get your property valued independently: value now