According to Dubai Land Department, Dubai saw over 51,000 real estate rental transactions in January 2022 alone, with an even split between new and renewal contracts – this marked the best start of the year for the real estate sector. Whether you're already a homeowner in Dubai or are looking to buy a property, becoming a landlord is a great way to generate extra income in this city. Before you get started, let us show you what this process looks like and how to make smart decisions to ensure a successful journey.


Short term or long term?

Should you rent out your property as a short term rental or go with a long term tenant? To answer this question you must consider the type and location of your property, management processes, the different terms of each approach and the time involved.
Our article about short term and long term leasing includes current market insights, benefits of each rental approach and useful recommendations to help you make the best decision.


Can landlords decide the rent price?

In Dubai neither the landlord nor the agent determines the price. You are free to discuss your desired price with your agent for them to advise accordingly – however, the price is always determined by the market.

As your preferred real estate agency, we are here to give you honest advice as per the current market rate. You can trust that our recommendations will always be formulated from factual data and our ample experience. Some aspects we would consider when calculating the price of your rent are the current market, level of demand, availability, conditions, location, layout, size, upgrades, and amenities.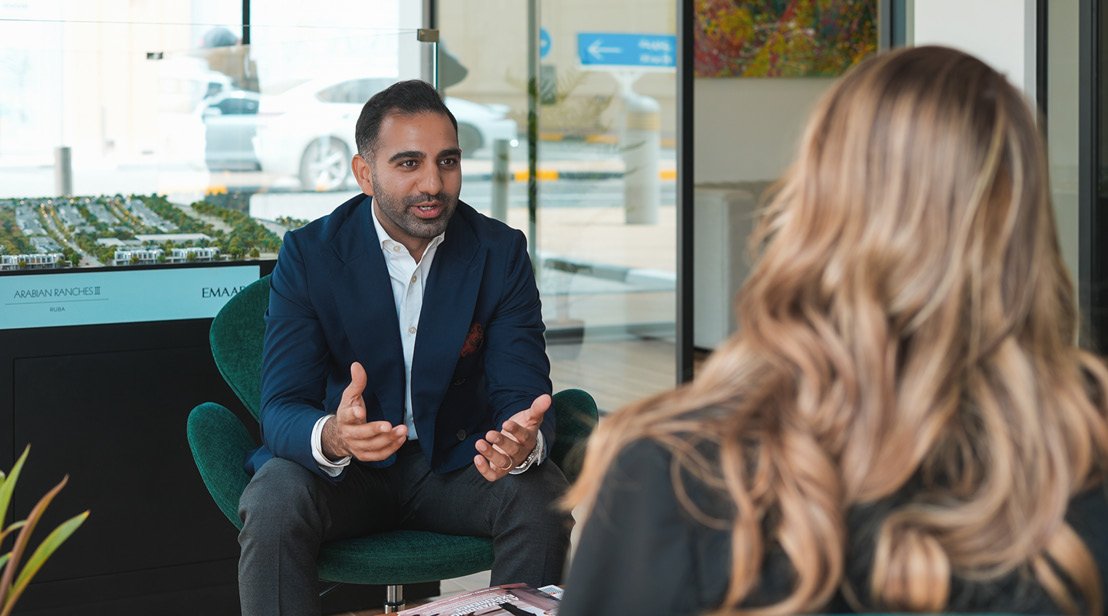 Timeline

Before you rent out your property in Dubai, you may be wondering how long it will take to find a tenant – however, this depends on numerous market factors like location, stock availability, and demand levels. It goes without saying that if your property is well priced, you have the possibility of renting quicker than a landlord holding a higher cost.

Location and demand will also affect the price and the speed at which the rental is secured. If your property is located in tourist areas like Dubai Marina or Downtown Dubai it will be competing with many similar units which means it could take longer to find a tenant for the long term.

On the other hand, a villa community with varying floor plans such as Jumeirah Golf Estates may only have one option of a particular property type – this can create higher demand and potentially secure the rental quicker. Ultimately, the duration of the process depends on many aspects – you could rent your property in one day or it may take three months.

If your property has been on the market for a long time and you haven't found a tenant, we recommend reaching out to our experienced property consultants for personalised advice, better market exposure, and ongoing support throughout the process.


Documentation

To rent out your property as a resident of the UAE, you will need to provide the Title Deed, your passport or Emirates ID, and a signed Form A provided by your agent.

You do not have to be a Dubai resident to own and rent out a property – if this is your case, you can provide a copy of your passport as your identification.

There are cases where there is a Power of Attorney (POA) involved – this is when a person is given the authority to sign on behalf of the owner. In this scenario, you would need the official POA document as well as their passport copy, Emirates ID and visa.

If the property is under a company name, you must provide the company Trade License and the signatory's documents – passport, Emirates ID and visa.
Property Management

If you are a landlord based overseas, have limited time available, or just want to hand off the daily running of your property, we recommend hiring a reliable property management team to look after your property and tenants.

Taking care of all the general maintenance, repairs and administration can be time consuming and demanding. For long term leases, our property management department offers a stress free way to cover all these aspects – with additional cleaning services, personal check-ins on guests, general assistance and more for short term rentals. With different packages available and dedicated RERA qualified managers, our team is ready to provide you with the best management services.

For more information about property management in Dubai, contact the haus & haus team on +971 4 302 5800 or have a look here.


You decide, we provide

If you are still unsure about whether or not you should take this step, our property and investment consultants are here to listen and clarify any questions or concerns so you can be sure you are making the right decision based on accurate information.

Take a look at some of the clients who have trusted haus & haus for their property needs.

Ready to become a Dubai Landlord? Get in touch with our consultants today and book your free consultation.

Don't have time for an in-person visit? Get your property valued in less than one minute with this independent, online calculator: value now