WSP | Parsons Brinckerhoff's Dean McGrail tells James Morgan that, if challenges related to vertical transportation can be overcome, the sky really is the limit for super-tall structures in the Middle East.
Not content to rest on its laurels, Emaar is now pushing ahead with the development of The Tower at Dubai Creek Harbour. Scheduled to complete in 2020, this Santiago Calatrava project looks set to outgrow its Downtown Dubai counterpart by approximately 100m.
Meanwhile, in Saudi Arabia, Jeddah Economic Company's (JEC) Jeddah Tower (formerly known as the Kingdom Tower) designed by Adrian Smith and Gordon Gill, is likely to eclipse all of its competitors upon completion. Although this ambitious project has been beset by delays, it looks set to become the first building in the world to break the 1km height barrier.
More often than not, discussions centred on projects like these lead to one question in particular: how high is it possible to build? In the opinion of Dean McGrail, director of property and buildings in the Middle East for WSP | Parsons Brinckerhoff, the answer to this question depends on funding, space and, perhaps most importantly, vertical transportation technologies.
"Currently, using traditional elevator technology, using steel cables, I'd say that the maximum distance that could be travelled in a single vertical run is about 500m," he says. "The more slender a building becomes, the fewer elevators it can accommodate. The single biggest limiting factor for high-rise construction at present, therefore, is elevator technology. That's going to be the next big leap, in my opinion.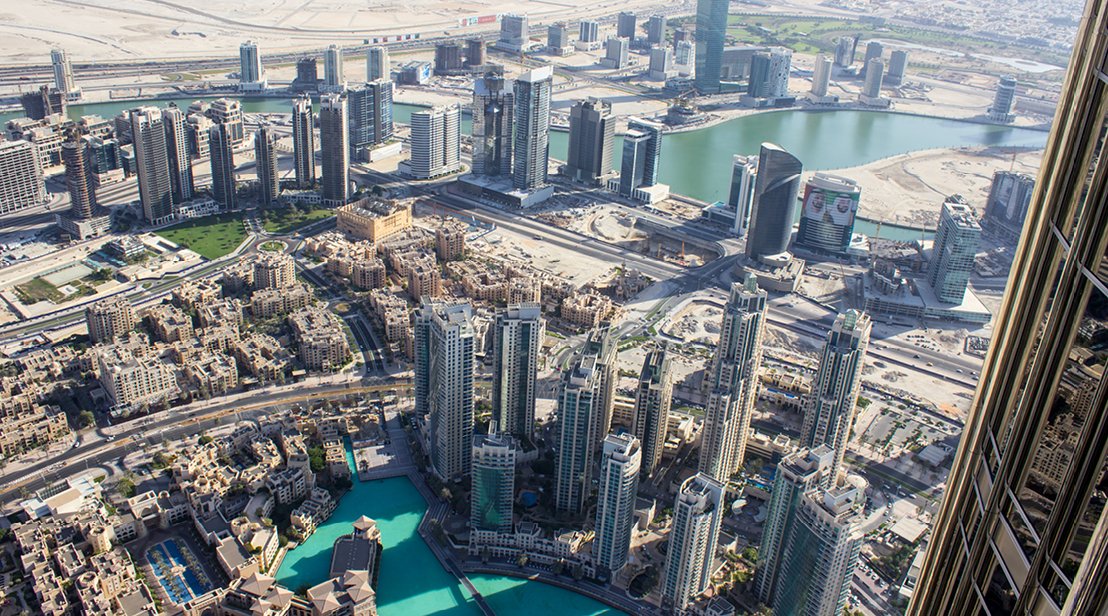 "From a purely structural perspective, there would be challenges but – with the right people – they would most likely be overcome. Of course, as you build taller, you might find that your base size becomes less financially viable. However, in terms of engineering expertise and practices, it is possible to go even higher."
McGrail proceeds by outlining a series of techniques that construction professionals working on super-tall buildings, defined as those standing 300m or above, employ to overcome height-related obstacles.
"From a structural perspective, the biggest challenge [associated with super-tall buildings] is the impact that wind has on the structure," he explains. "[If left unchecked,] wind will cause a tower to move and oscillate. Chamfered edges represent one design choice that can be employed to [guard against] vortex shedding, a phenomenon wherein air oscillates around a building [causing unwanted movement].
Leaving floors empty represents another technique sometimes employed to mitigate the effects of vortex shedding. Put simply, this approach allows air to flow right through the building," says McGrail. "It is also possible to align these empty floors – which contain no glass or façades – with a tower's mechanical levels.
"Essentially, a structure must be designed to prevent its occupants from feeling movement caused under wind loading. This phenomenon also has an impact on the tolerances of façades and elevators. For example, the last thing you want is to be travelling in an elevator, only to find that it's banging into the shaft wall."
Appropriate building materials and construction techniques also play a significant role in facilitating super-tall construction. These considerations are not limited solely to the materials that are procured; they also extend to the equipment and processes used in their installation.
"The type of concrete required will change depending on the height of a structure," he says. "The taller you go, the stronger the concrete you'll need. And when you go tall, everything is impacted. Challenges become greater with every single metre you climb.
"Even the logistics of construction become more complicated. You have to move materials from the base of a building up to the construction site, which could be hundreds of metres in the air. If you're lifting materials to significant heights, you can actually lose days because of wind effects and turbulence around the structure.
"What's more, you have to account for factors like concrete-pumping equipment. Anybody who's ever put their hand in concrete will appreciate that it's not the most susceptible material to being pumped. Super-tall buildings require special methods for pumping concrete to the work site."

This article was originally published here on designmena.com