The two-seater AAT developed by German drone firm Volocopter is capable of transporting people without human intervention or a pilot.
"After the remarkable success of the first driverless Metro in the region, we are glad to witness today the test flight of the AAT," said Sheikh Hamdan. "This is another testament to our commitment to driving positive change. We are constantly exploring opportunities to serve the community and advance the prosperity and happiness of society.
"Encouraging innovation and adopting the latest technologies contribute not only to the country's development but also build bridges into the future."
Mattar Al Tayer, Director-General and Chairman of the Board of Executive Directors of the RTA, said the AAT has "top security and safety standards". "It is also fitted with optional emergency parachutes, nine independent battery systems, and a battery quick-charge and plug-in system."
The battery takes two hours to reach full charge in the prototype version. This will be "significantly reduced in the production version", he said.
Powered by clean electricity and featuring low noise levels, the AAT is an environmentally-friendly vehicle.
Sheikh Hamdan was briefed about the integration of the AAT with public transport system in Dubai.
Al Tayer said: "The trial run of the AAT reflects the directives of His Highness Sheikh Mohammed bin Rashid Al Maktoum, Vice-President and Prime Minister of the UAE and Ruler of Dubai, to transform Dubai into the world's smartest city. It is also part of the RTA's efforts to introduce autonomous transportation services after conducting rigorous tests for these vehicles in Dubai's climatic conditions."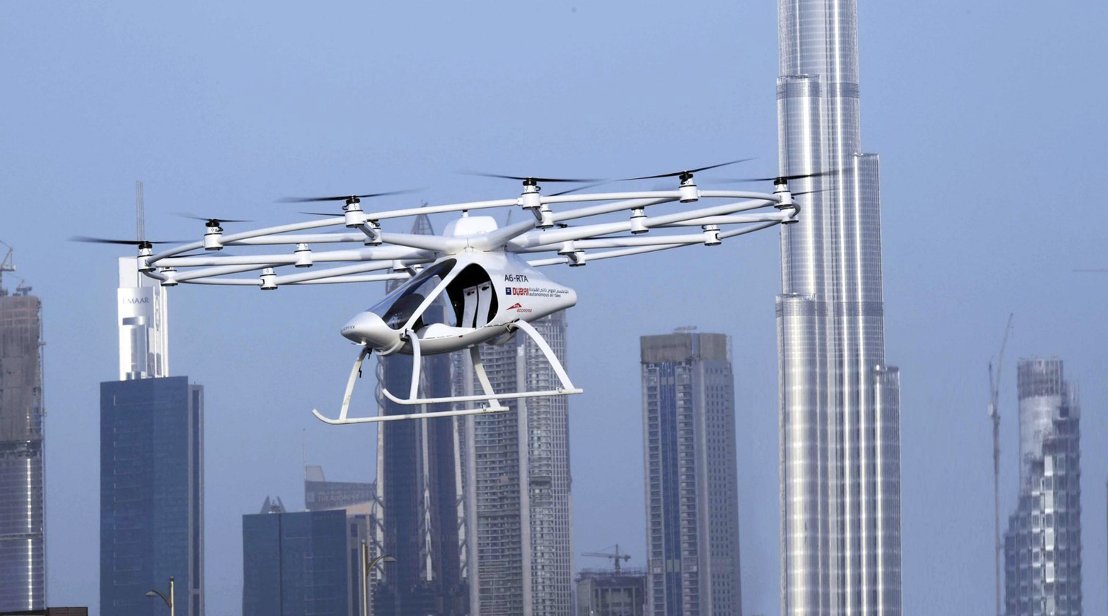 App for flying taxis
The AAT will be available to the public through an app, which will allow customers to book flights, receive booking reference details and track routes.
Over the next five years, the RTA will collaborate with the General Civil Aviation Authority and Dubai Civil Aviation Authority to ensure that the operational requirements for implementing AAT services are put in place.
These requirements include developing laws and policies governing certification of the aircraft and AAT operations at an emirate and federal level; defining aerial routes and corridors; designing and locating take-off and landing points; setting standards for official operators of AAT services in Dubai; identifying the roles and responsibilities of stakeholders; and specifying security and safety standards for the AAT.


This article was originally published here on khaleejtimes.com