7th JULY 2021, DUBAI, UAE: haus & haus – Dubai's leading real estate company and winner of the 'Agency of the Year Dubai' award for 2020 – is set to feature in a new documentary style television show to be aired on the BBC in the UK in early 2022.
With filming about to start in August, the eight part series will follow a number of young British brokers employed by haus & haus and their stories of moving out to Dubai to fulfil their dreams of a better lifestyle and a prosperous future.
The show is titled 'Dubai Hustle' and this exciting project comes on the back of haus & haus having recently been named 'Real Estate Brokerage of the Year 2020' by two internationally established property portals – Bayut and Dubizzle.
"We are humbled to be chosen as the brokerage for the show in such a competitive and impressive market as this. We intend to make Dubai proud and boost the awareness of the real estate market overall," commented Claire George, Director of Marketing and Communications at haus & haus.
"Our three founders are British, and all appreciate the opportunity Dubai has given them in the eight years of running the business here in a property market supported by the country's visionary leadership. We hope the show helps showcase the emirate's flourishing real estate market and why Dubai is continually seen as a city where dreams can come true."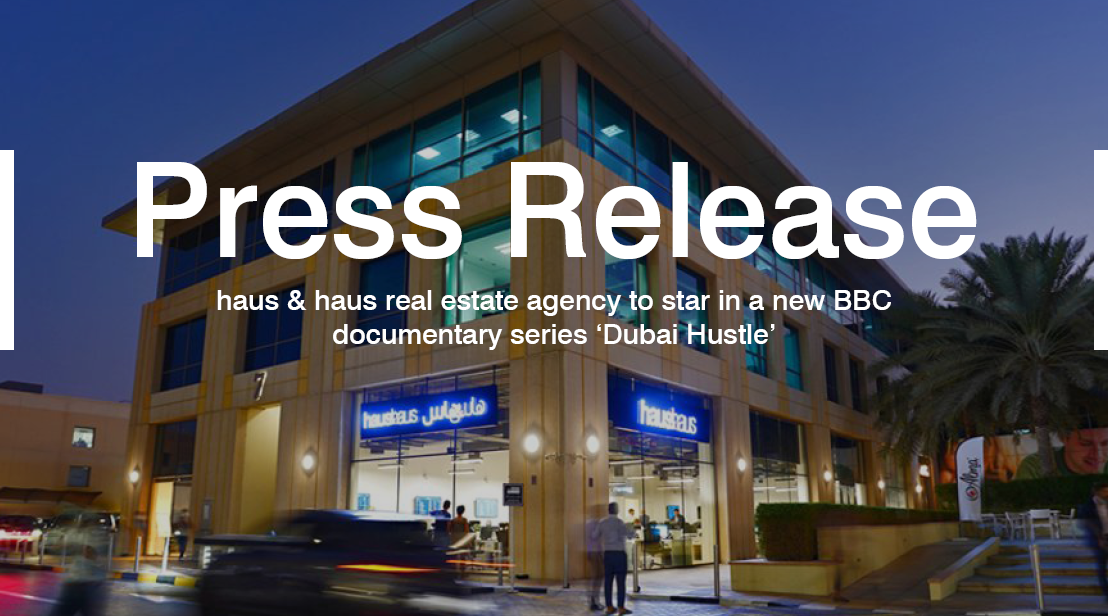 NOTES FOR EDITORS

About haus & haus:
Founded in 2013, haus & haus are the winner of the inaugural dubizzle/Bayut 'Agency of the Year 2020 Dubai' award, seeing off 17,000 Dubai companies. With an established record of achievement and deliverance, haus & haus deal in Sales, Leasing, Holiday Rental, Property Management, Commercial and Investment Properties in Dubai. The company aims to maintain relationships with its clients on a longstanding basis. Its Sales & Leasing department seeks to ensure the best price and quality for clients through its team of Real Estate Regulatory Agency (RERA) qualified and certified brokers. haus & haus excel in terms of professionalism and understanding, and plan to deliver the best possible service while keeping in mind the needs and requirements of their customers.