AFTER A YEAR of following a group of ambitious young haus & haus Property Consultants as they tried their luck in Dubai's demanding but lucrative real estate sector, the last episode of Series 2 of Dubai Hustle recently aired on BBC Three.

The factual entertainment show was a hit in the UK and keenly followed over here – especially since the Dubai property market continues to grow at an impressive rate compared to the rest of the world.
Indeed, the haus & haus Recruitment team has seen a deluge of job applications as people from across the globe have been inspired by the opportunities they've watched play out on screen.

While all the episodes are still available on BBC iPlayer, the show was filmed way back in 2020. So, where are the cast now – are they all still in the haus?

Here's a quick update on some of your favourite stars: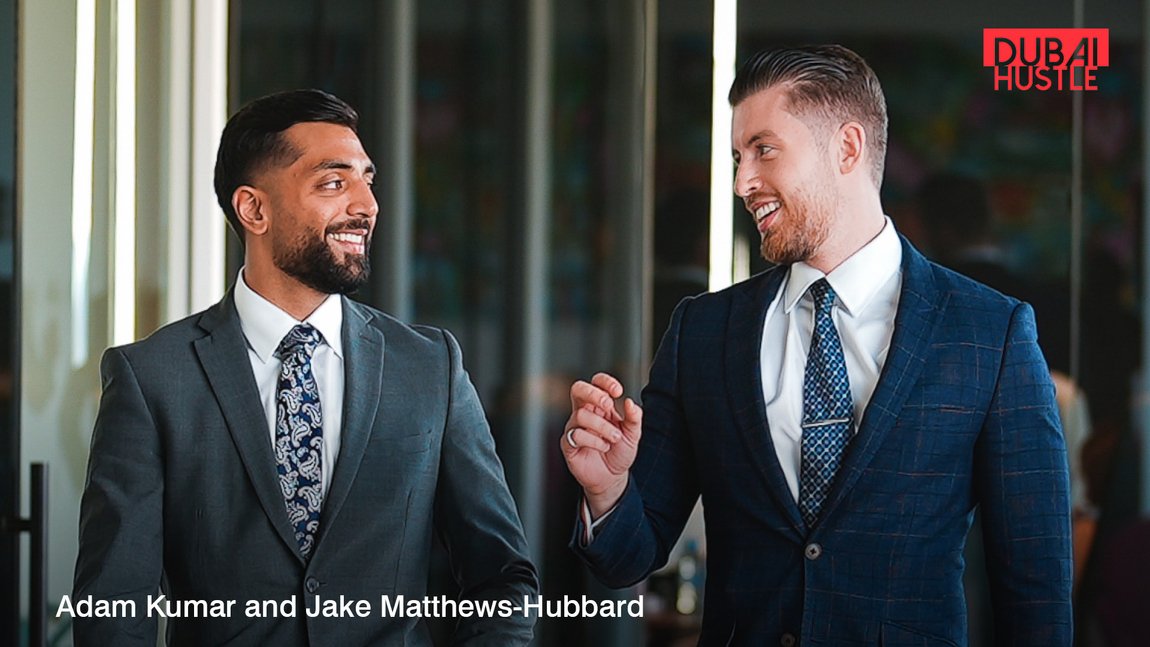 Jake Matthews-Hubbard
Known as one half of a dynamic duo with co-star and best friend Adam Kumar (see below), Jake now has 11 months experience under his belt as a Sales Consultant after starting out in Leasing.

His career with the company is on the up – he has made 15 sales in 2022 so far, inspired another friend to join haus & haus, settled into a two bedroom apartment, secured the car he test drove in Season 1 of the show – and got engaged!

As for the future, he has his eyes fixed on selling a villa in prestigious Emirates Hills, while continuing to expand his network of clientele in the prime areas of Dubai.


Adam Kumar
Meanwhile, Jake's co-conspirator Adam is also still at the company and has been working hard to further his career with haus & haus for 13 months.

He's hit a few impressive highs in the past year, including leasing some of Dubai's most luxurious homes in communities such as Jumeriah Islands and The Lakes – and one of the most expensive villas in Arabian Ranches, along with a colleague at the company.

On the back of this success, he recently progressed to the role of Sales Consultant and aims to sell a spectacular Emirates Hills villa in 2023, while offering unique property strategies for his overseas investors using his knowledge as a tax consultant.


Chris Lock
Probably the cast member that caused the biggest stir on Dubai Hustle, Chris is also still with haus & haus after 17 months at the company and is a Sales Consultant focusing on the vibrant Emirates Living areas.

He has had an impressive start to the year, selling homes across multiple Dubai communities – as well as welcoming his first rescue dog called Jenny.

In 2023, he says he's committed to achieving the prized 'Senior' status at haus & haus.


Lucas Sturman
The youngest cast member is also still with haus & haus. After 15 months with the company, Lucas is now a Sales Consultant on the glamorous Palm Jumeirah and aspires to do great things in the Palm team.

One of his goals for next year is to purchase his first self-owned home – who knows what else 2023 might have in store!


Archie Adams
Archie is also still with the company after an impressive two years and is currently Senior Leasing Consultant.

He hasn't lost the 'work hard, play hard' mentality seen in Dubai Hustle and is now laser-focused on making Dh1 million in commission on the board – and going up from there.

In the meantime, he has bought a brand new car and is loving Dubai life.


Jessica Eaton
Known from the start of the show as a highflyer due to earning the most money as a newcomer that the company had ever seen, Jess is still at haus & haus after 19 months and is now working as a Sales Consultant on the Palm Jumeirah.

Ever passionate about her role, she aims to be one of the highest achievers in the industry.


Ben Greenwood
With almost two years under his belt at haus & haus, Ben is still with the company and is a Senior Sales Consultant covering the chic new Dubai Hills Estate.

Incredibly, he is now the third highest earning agent in the company and the highest earner on the Dubai Hills Estate team.

His plans for next year are to continue to grow and expand with his team and haus & haus as a brand – while becoming even more established as a name in the industry.


…and a quick catch up on the rest of the team

Meanwhile, Megan Flook has left the company to pursue other career opportunities, while Thomas Poulson, Leasing Director and Charlie Bannan, Sales Director were both last seen putting new haus recruits through their paces and offering top tips for success.

Abdul Azim left the haus during the show's filming, and bubbly Ellie Washington departed the company recently after two successful years because she decided to return home to the UK.

That's a wrap! For now…