When most people think of Deira, they imagine 'old' Dubai, scarce parking options, old structures, and heavy traffic. What most forget is that Deira is also the birthplace of what we now know as Dubai. This is where it all began, the central commercial hub of Dubai. So, not only is it rich in history, but it also has one of the oldest, most established commercial communities.
Thanks to H.H. Mohammad bin Rashid Al Maktoum's futuristic vision, the old reputation is soon to be a thing of the past as Deira is undergoing a complete rejuvenation. Deira Enrichment Project (DEP) is soon becoming one of Dubai's biggest projects and is expected to make the old Deira, a more vibrant and thriving place, that brings both locals and tourists together.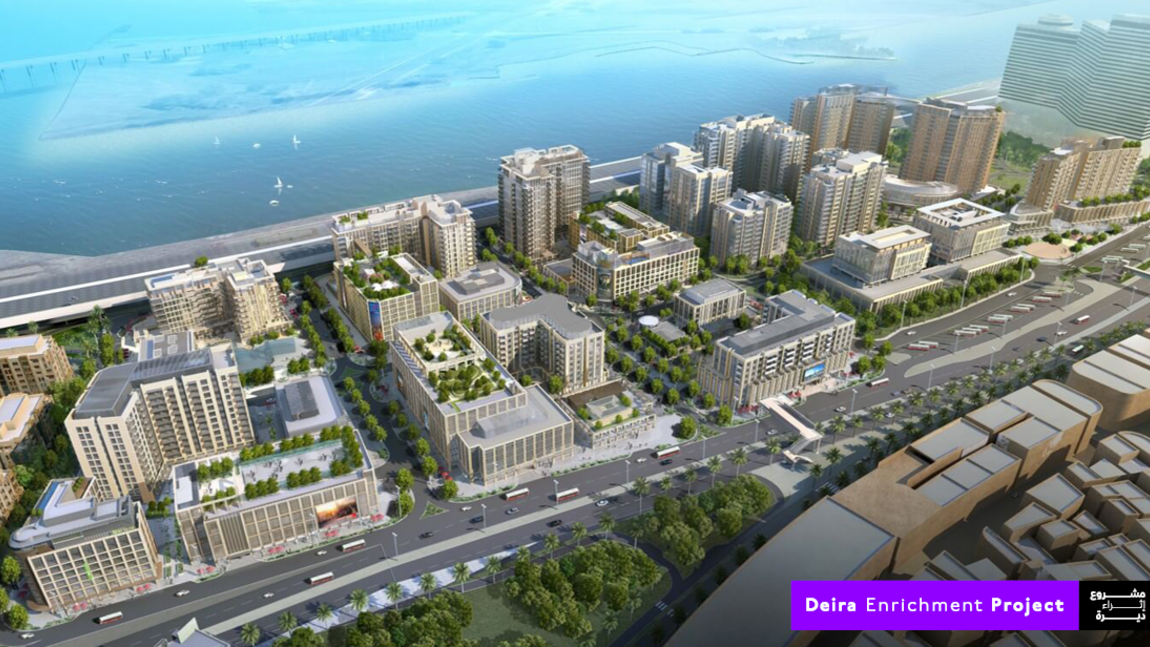 Deira already provides 10% of Dubai's GDP, hosting 30% of Dubai's established trading locations. It is home to 20% of Dubai's population, comprising over 400,000 residents. The Deira Enrichment Project (DEP) by Ithra Dubai, offers residential, offices, and retail space combined, forecasted to attract 21.64 million footfall by 2023.
In case you are wondering what the DEP masterplan has in store, prepare to be captivated. In phase one, the project will host 1,450 rooms across 8 trendy hotels, 2,200 residential units made up of 1 to 3 luxury bedroom apartments, 700+ shops, 40+ restaurants with rooftop experiences, a new extension of the famous Gold Souk, an upgraded waterfront promenade, 10 community plazas, 4 neighbourhood parks, a movie theatre, kids play areas, 8 swimming pools, gyms; all inspired by the world's most iconic locations.
Worried about getting stuck in Deira's notorious traffic? Fear not, the proposed new 12 lane high-way access to Deira, combined with the first central transportation hub of its kind in Dubai, including 2 metro stations that are expected to bring a 5 million footfall alone, plus bus stations, RTA, water taxi station, and 8,000+ additional parking spaces will make all your worries disappear.

With a safety net of clinics, police, and ambulance points, this is the perfect place where everyone can find their 'happy' place!
Don't miss out on this incredible opportunity! We are offering office and retail spaces for businesses. Get in touch with our Commercial & Investment consultants today for more information, or to register your interest:

+971 50 296 3501 or commercial@hausandhaus.com
Our haus & haus Commercial team are industry leaders and will navigate you through the Deira Enrichment Project.