High levels of humidity, increasing temperatures, few people outdoors... Ah, yes – summer has arrived in Dubai once again.

If you have been here for a while, you'll be no stranger to this time of the year. While you can't escape the peaking temperatures or high humidity, you can take action to keep your home cool and breakdown free for a relaxing summer.
For some people these months will be the first opportunity for open travel following COVID restrictions in the last couple of years. If this is your case, you might be wondering how to keep your property in optimal conditions while you are away – coming home to mould issues or a broken system is not the best way to end a holiday!

That's why we asked the experts at Breathe Home Maintenance – part of the haus & haus Group – for their top summer tips for Dubai properties.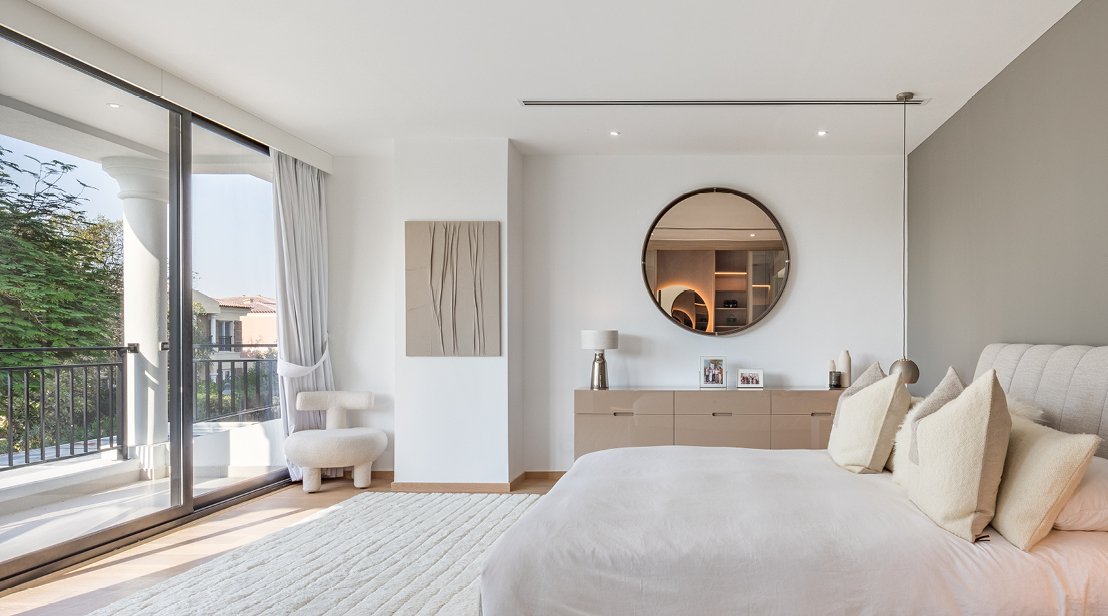 Schedule an AC service with a professional

You should have your air conditioning (AC) units inspected and serviced every four months – as the summer heat hits, this is a good time to catch up on this maintenance.

Before you try to do this yourself, keep in mind that this job should ONLY be done by a reputable company as they will have the right skillset to get the job completed to the highest standard and ensure your system is running efficiently. They can also highlight any issues before they become larger problems.


Know the right temperature

A simple tip to save electricity in the summer is to keep your thermostat set at 24 degrees Celsius or higher, and ensure your units are set to 'auto' mode instead of 'on'.

By raising the temperature of the air conditioning even slightly, you can reduce your electricity bills and give your AC system a break from the cool, high power setting. According to the Dubai Electricity and Water Authority (DEWA), each degree you raise can save you up to 10% of cooling consumption.

Every few days, remember to check your thermostat to ensure it's working properly and cooling your home evenly. If you are away this summer, try to get a friend or family member to check it for you.

If you have an older mechanical type thermostat, you may want to consider upgrading to a programmable model in the future – this allows for better control and efficiency of the cooling system.


Protect your home from unwanted guests

The humidity and high temperatures may attract pesky crawlies like cockroaches, ants, and flies. Most of the time you won't notice these new visitors until it's too late and they have already formed a family in your home. A professional pest control service can help keep insects at bay during the hotter months.

If you're going on a trip, don't forget to remove all food products from bins and avoid leaving open packets in your cupboards.
Keep the outdoor AC unit clean

For villas, the outdoor AC unit is one of the most important elements of your AC system. This part should always be clean and free of anything blocking the components.

Plant growth, debris, or grass clippings can easily clog and damage your unit, causing it to run less efficiently or stop working altogether – a real nightmare during the Dubai summer! Keeping the outdoor AC unit clean will reduce resistance and boost the efficiency of your system.

For this one, you can either call a professional or do it yourself – just make sure you turn off the thermostat before attempting to clean the unit.


For the travellers

To reduce the possibility of maintenance issues while you are away this summer, the specialists at Breathe recommend leaving your thermostat at 24 degrees or above to keep some air flowing throughout your home. Make sure your AC system has been serviced and checked and your ducts have been professionally cleaned before you go.


Be ready for anything!

Last but not least, it's important to be prepared for any emergency. Despite putting in your best efforts, maintenance issues do happen – it is sometimes inevitable. Having the support of a professional home maintenance company can help you navigate these issues and get high quality assistance whenever you need it.

If you have further questions or require home maintenance services, Breathe will be happy to assist you. Find out more about Breathe at breathemaintenance.com
Our main goal is to help you with all your property needs. For further assistance or advice, get in touch with our consultants.