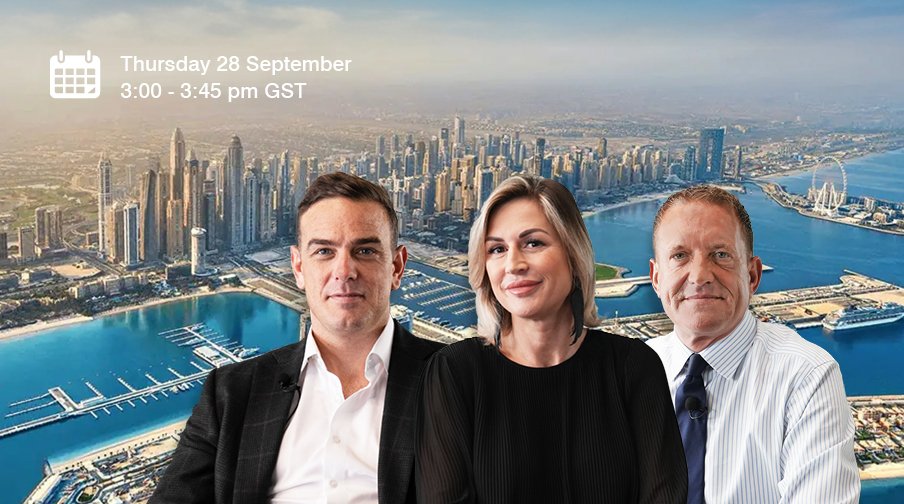 Dubai's off plan property market is on the rise, driven by the release of stunning projects from leading developers. The future is looking bright and buyers from all over the globe are taking note of the opportunities – high rental returns, investor visas and zero income tax, to name a few.

But with so many lucrative developments in vibrant destinations, finding the right one for your needs can be hard. That's why our panel of haus & haus property experts is coming together to host a new webinar about Dubai's most influential developers and their investment opportunities.


Taking place on:
Thursday, 28 September 3:00 - 3:30pm

This insightful conversation will focus on some of the city's key developers and what their projects can offer you as an investor. The experts will share comparisons, potential returns, and professional advice. Consider this your official guide through some of Dubai's top developers and their most exciting launches.

Join the discussion, get your questions answered by industry specialists, and learn more about how to reach your goals – whether that's high ROI, capital appreciation, or a unique location with great potential.
Meet the speakers

Simon Baker
haus & haus Managing Director

Born in the UK, Simon moved to Dubai in 2005 and co-founded haus & haus with two fellow Brits in 2013. Having been in the emirate for the highs and lows, Simon provides pragmatic advice to his clients.


Paul Sharland
Sales Manager - Off Plan & Investment

Paul moved to Dubai in 2005 to work in the emirate's exciting new real estate market. His experience and financial background have enabled him to service the specific needs of big and small investors looking for the best opportunities.


Samantha Arnell
Senior Off Plan & Investment Consultant

Samantha has worked on some of the finest projects in London and Dubai, gaining in-depth experience from both developers and agencies. In 2017 Samantha worked on one of Dubai's most iconic projects to date – Atlantis the Royal Residences in Palm Jumeirah.