As 'The Ranches' leading real estate broker, we've made ourselves at home in Dubai's best-loved community. Discover how you can do the same.
Arabian Ranches — once just a collection of luxury villas in the desert — has become the blueprint for villa living. No longer a remote outpost, 'The Ranches' now sits next door to Sports City, where there's also lots to see and do.
Thanks to recent road improvements, residents even take pride in declaring that they're just 20 minutes from anywhere in Dubai.
From palatial Polo Homes to contemporary townhouses in Reem, Ranches neighbourhoods have been designed by Emaar properties to include shops, schools and pools amidst luscious landscaping. Dubai Golf and Polo Clubs provide high-end entertainment, while a reassuring community vibe ensures your children can play in absolute safety.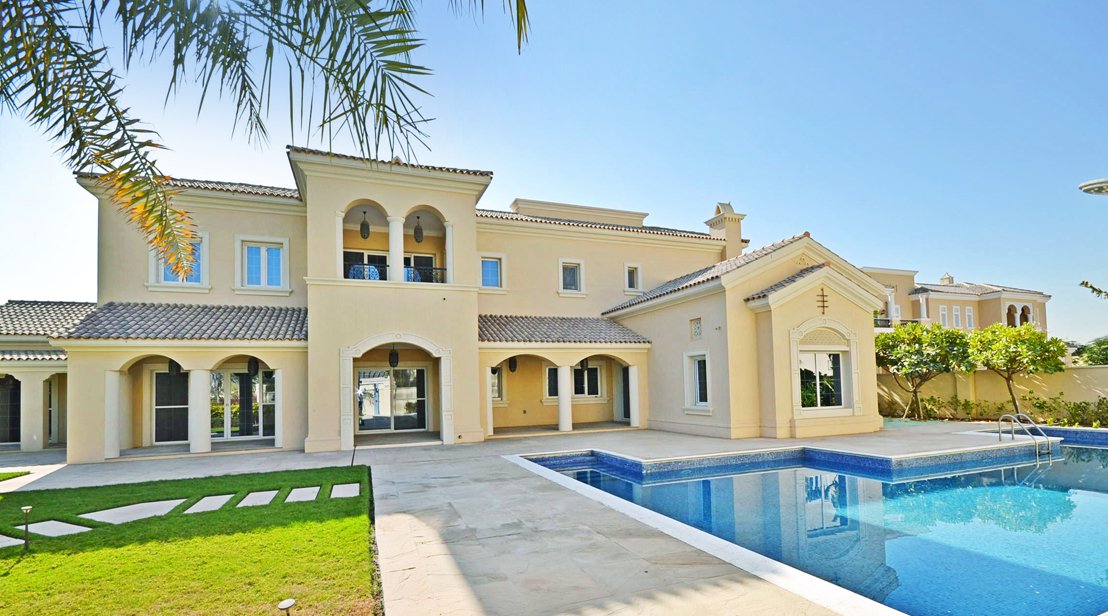 It's no surprise that newcomers to the UAE have already heard about Arabian Ranches, the luxury pinnacle of family life in Dubai.
How then, do you make The Arabian Ranches community your own? Often, buyers moving from overseas answer this question by renting in Arabian Ranches until they find their perfect family property — whether that's a pre-loved villa in Saheel or a new-build property in Yasmin Villa Community. haus & haus can arrange rental viewings, landlord negotiations and completion within weeks, leaving you to move in, explore – and tell us the moment a sale property catches your eye.
You'll also find endless recommendations about Arabian Ranches from a network of happy Dubai dwellers. Expats forums might not be for everyone but a new generation of families living in Dubai are eager to share their experiences through social media.
A little advice from a reliable source — schools, childcare, where to buy great coffee — can actually be invaluable. Take a look at sassymamadubai for inspiration (it's not just for mamas).
When all those word-of-mouth recommendations overwhelm you, we can help. Our real estate brokers claim to live and breathe the Arabian Ranches for good reason — several of us choose to live here ourselves. We've also set up shop at 'The Ranches' community shopping centre, with our small but beautiful haus & haus stand. This is a fantastic place to share our extensive local knowledge in a relaxed way. So even if you're not ready to buy, you can still benefit from talking through our range of property for sale in Arabian Ranches whenever you're passing.
Finding a new family home in Arabian Ranches is easier than you think.
Simply stop by for a chat or give us a call.