Compact and affordable
Experienced buy to let investors snap up multiple off plan apartment units and hand them over for property management – quite literally in the time it takes to meet with their broker for coffee. So how can they afford it?
Take a look at the floor plan for studio and 1 bed apartments at Vincitore Boulevard in the Arjan community and you'll notice that units are designed to a compact specification without compromising on high-spec living space or luxury communal facilities in an excellent location. Having become something of a common approach to keeping prices low – studios at Vincitore Boulevard start at AED 543,000 – a ready supply of this type of property makes it possible to invest in 2 or 3 apartments. Renting out your properties on completion then provides income for the final installments of your payment plan.
Mid-range suburbia
Exciting up and coming communities on the outskirts of Dubai are unlike suburbia anywhere else in the world. And moving out is one way family buyers can afford to buy a 3 or 4 bed town house or villa in Dubai. New off plan developments in Mudon and Dubai South, for example, cater to middle income families that want a cool, sleek family home with greater practicality than an apartment. A 3 bed townhouse in Mudon's lush Arabella 3 development starts at AED 1,422,000.
What you might not realise, however, is that this breed of off plan looks set to appreciate in value, as new suburban communities grow in popularity. With a drop in mortgage rates we think the mid-range market will continue to flourish. So while your main aim is to buy a family property, if you buy now, you'll also invest well.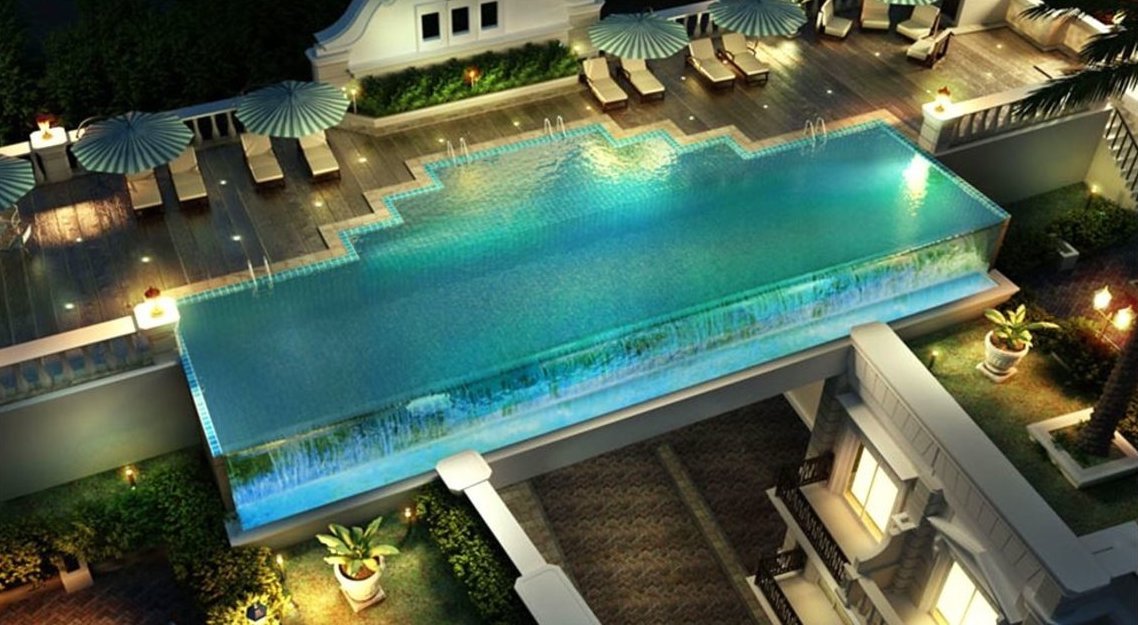 Affordable, mid-market or top of the range; whatever the price point, the latest off plans are changing the way investors approach the property market in Dubai. And we believe it's a change for the better.
Top of the range
Investing in luxury prime property in Dubai is currently cheaper than many other global cities. You'll pay AED 42,000,000 for this five bed apartment in Downtown, which takes up a whole floor of the Il Primo tower and enjoys Burj Khalifa views. In New York, you'd pay five times more for a similar property.
"Undoubtedly, the growing trend for serviced properties also adds huge value to the price of a prime off plan property. That Dubai's second-to-none service industry can be accessed from your living room is the ultimate luxury," says Simon Baker, Managing Director at haus & haus. So if you're an international investor, buy now and ride the wave of demand for prime rentals from ultra high net worth tenants in the lead up to EXPO 2020. For an idea of how much rental income you can expect from a serviced property, see this Palm Jumeirah property to rent.
We love to talk trends, so pick up the phone, or stop by for that coffee to find out more.