As our glowing customer reviews show, we put our clients at the heart of everything we do and off plan is no exception. We have absolute respect for our off plan buyers, and we also expect total transparency from our off plan property developers. "Partnering with established names like Emaar properties helps us negotiate down payments as low as 5%, together with payment plans that won't contain any nasty surprises," says haus & haus Managing Director, Simon Baker. "Browse our off plan property listings and you'll notice that payment schedules for luxury off plan apartments across Dubai are made clear from the outset."
Thanks to our excellent taste, buying off plan property with haus & haus has another clear advantage. In fact, our Managing Directors pride themselves on doing the the hard work for you, bringing only the best off plan properties to market and working closely with you throughout the sales process. All of which makes buying resort-style luxury residence in Aykon City easy.
Owning a custom designed off plan property in Dubai is not just a new home but an investment in a prime property market. So, future-proof that investment by choosing a sleek and sculpted Downtown apartment in the master-planned heart of the city. Voted 'Best Residential High-rise' at the Arabian Property Awards, Downtown's DT1 tower holds massive urban appeal for both buyers and tenants.
If you're starting out in buy-to-let investments, consider an affordable off plan in Jumeirah Golf Estates. Designed to appeal to a varied tenant audience of golfers, professionals and young families, these high quality, low maintenance apartments are a landlord's dream. We'll also help you add to your off plan portfolio with an apartment in the Jumeirah Village Circle Belgravia development. A new shopping and entertainment complex at nearby Al Khail Avenue adds an extra layer of desirability to this investment.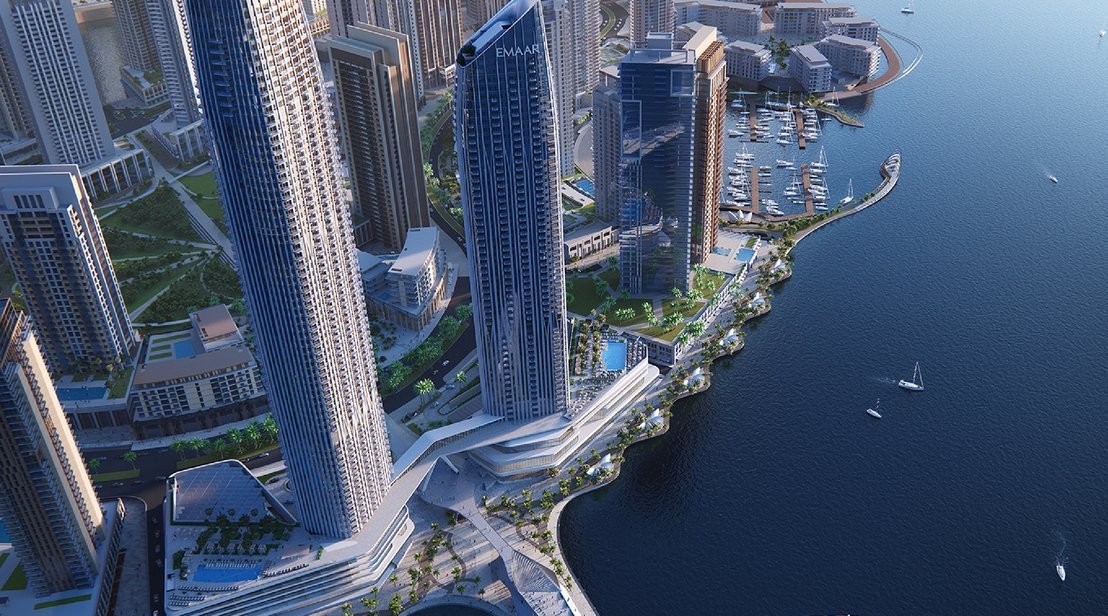 At haus & haus, our Dubai real estate brokers are excited by the possibilities that the latest off plan apartments present to home buyers and investors alike.
To own the finest property, you'll need the freshest advice.
Find all you need to know in our guide to property buying.