A head for heights

Downtown property is some of the most marketable in Dubai. If you own a Downtown apartment, you'll know this is sky-high living at its finest. The 144 floor Burj Khalifa, for example, offers the ultimate luxury-by-design on floors 9-16, with a collection of beautiful apartments for sale at the Armani Residences. Homebuyers moving to Dubai from all over the world are drawn to this iconic type of property for sale in Downtown, together with a wealth of local attractions, from the Dubai Mall to world-class hotels, fine-dining restaurants, clubs and bars.
Downtown captures the glamour of Dubai perfectly. And our haus & haus marketeers package that glamour with characteristic expertise. After all, we're not just selling your property, but a glittering slice of Downtown life. Read more in our Sellers Guide.
A firm foundation

If you've scratched beneath the surface gloss however, you'll know Downtown as a neighbourhood with firm foundations. As Emaar Properties' flagship development, Downtown meets the buyer's demand for high calibre property, built to last, and set amidst green parks and serene lakes. Naturally, this makes the area popular with buy-to-let investors seeking income through quality Dubai rentals; another factor doubling your property's potential.
haus & haus have three Downtown property specialists, all using their unrivalled local knowledge — and reputation for spot-on valuations — to achieve your sale. And whether you're selling a compact one bed at The Lofts or a prestigious apartment at The Address, we'll already have several potential buyers for your property. Our huge database of referrals from happy clients allows us to match seller with buyer at double the speed of our competitors.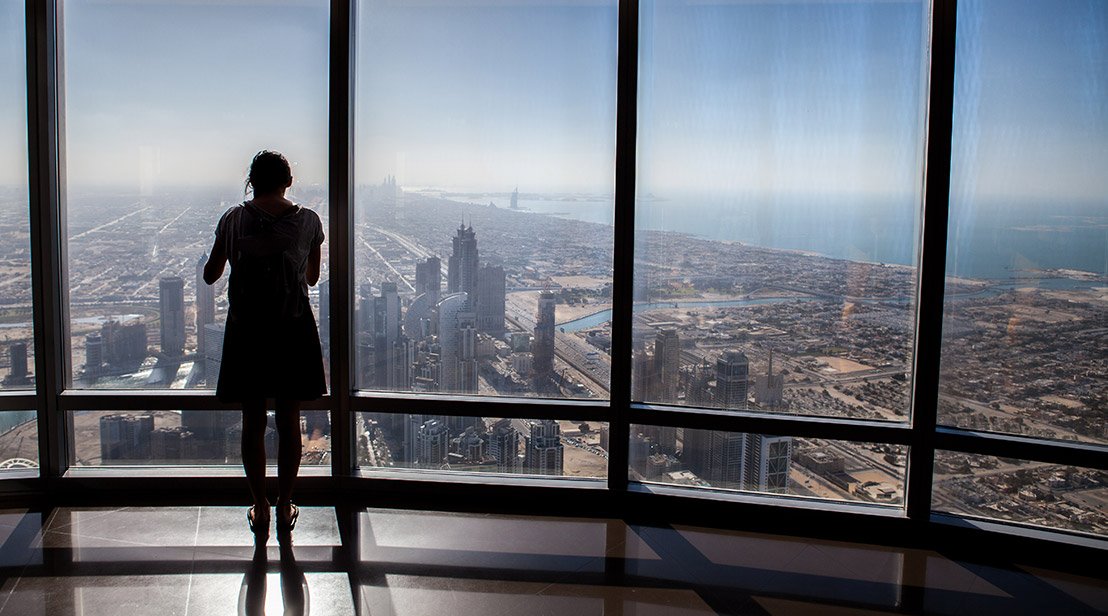 A perfect partnership

Less equals more when you sign up for the haus & haus exclusive package, says Downtown Broker, Hayley Fisher. "We build a trusted partnership with our vendor, we match our selling pace with theirs — and then we don't rest until their sale is complete."
The 'haus' way of selling property will double your chances of making an exceptional profit on your Downtown sale. We'd love to partner with you, so arrange your free valuation today.
Wherever you're from, a new adventure awaits you in Dubai.
To find your perfect Dubai home, contact the haus & haus team.