There's no stopping the Dubai real estate market right now. The emirate is currently a global hub for property investment and development and the city is at an all-time high, with a dazzling array of new projects to choose from springing up every month.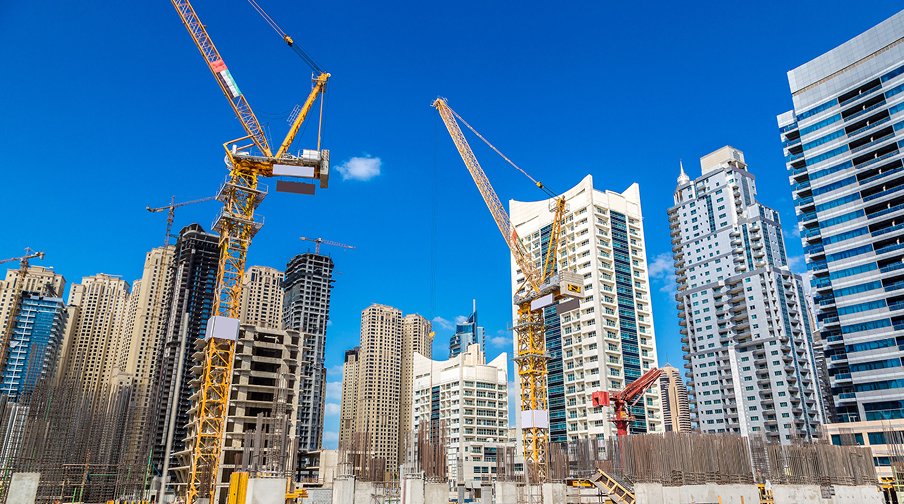 That's why it's important to do due your due diligence and nail down exactly what you want from a property purchase – is this a going to be fabulous holiday home for you and your family to enjoy, or is this an investment to add to your portfolio?

So, before you dive in here are 6 time-tested ways to choose the right real estate developer. (Pro tip: commissions are paid by developers, so engaging a reputable Property Consultant who works with multiple agencies and understands the market won't cost you anything additional, but their advice could make all the difference).


Look into their reputation and track record

The best place to start when looking for a developer is what other people say about them. Check out reviews and testimonials from previous buyers and homeowners on respected online platforms such as Property Finder and Bayut – as well as real estate forums and social media.

And spend some time researching a developer's track record by examining their past projects. Were they completed on time and were the properties of high quality? Did they meet their promised specifications and standards? As a starting point, Google is your best friend.


Look at their financial stability

While Dubai's real estate market is thriving, it's always a good idea to assess the financial stability of any developer because they are more likely to complete the project without delays or issues. Request financial documents such as audited financial statements to ensure transparency.


Investigate their legal compliance and licenses

At the same time, ensure that a developer has all the necessary licenses and permits to operate in the area(s) you're looking at. Verify their legal compliance with local regulations and building codes and check for any pending or past legal disputes or complaints against the developer, as this can be a red flag.
Visit completed projects and ongoing developments

Wherever possible, arrange visits to properties developed by the company to inspect the quality of construction, finishing, and overall design. Pay attention to details such as the use of materials and workmanship. If possible, visit ongoing developments to see firsthand how they manage construction, adhere to timelines, and maintain quality standards. Seeing things first-hand will help you know if this developer 'feels' like one you want to go with.


Evaluate their customer service and communication

This is one aspect that many people fail to consider, but prioritising excellent customer service could save you headaches later. Ask yourself whether the developer you're interacting with is responsive to your inquiries and concerns? Is there clear communication and effective complaint resolution? In Dubai's competitive real estate scene, developers that focus on customer service shine and generally lead to a smooth and rewarding investment journey.


Work with an expert

As mentioned earlier, probably the best way to guarantee you choose the right Dubai developer is to work with an experienced, transparent – and crucially, unbiased – Property Consultant. As well as being well-versed in the local real estate market – including developer reputations, current trends, and upcoming projects – they can assess your needs, budget, and preferences to recommend developers that align with your goals.

For example, they'll know whether a certain developer is particularly strong at creating long-lasting communities for families, or if another developer is great at building projects in hot locations that make them attractive for leasing. Why go it alone when you can have an expert at your side?