A genuine thanks to our team, our clients, our followers as well as the 70 judges for awarding us:

Dubai 2018-2019
• 5★ – Best Real Estate Agency Dubai
• 5★ – Best Lettings Agency Dubai
• 5★ – Best Real Estate Agency Website Dubai
• Award winner – Real Estate Agency Marketing Dubai


Arabia 2018-2019

• Best Real Estate Agency Single Office Arabia
• Best Real Estate Agency Website Arabia


In five years the company has grown substantially but the core values remain the same. A professional, trustworthy, customer service focused approach with a personal touch. We aim to provide a quicker, simpler service to all of our clients with as little headache as possible, and a bit of 'wow factor' thrown in for good measure!
We are committed to providing the best on-going service to all customers, and a platform that creates the best possible opportunity for personal growth of our brokers.
Give us a try and see for yourself!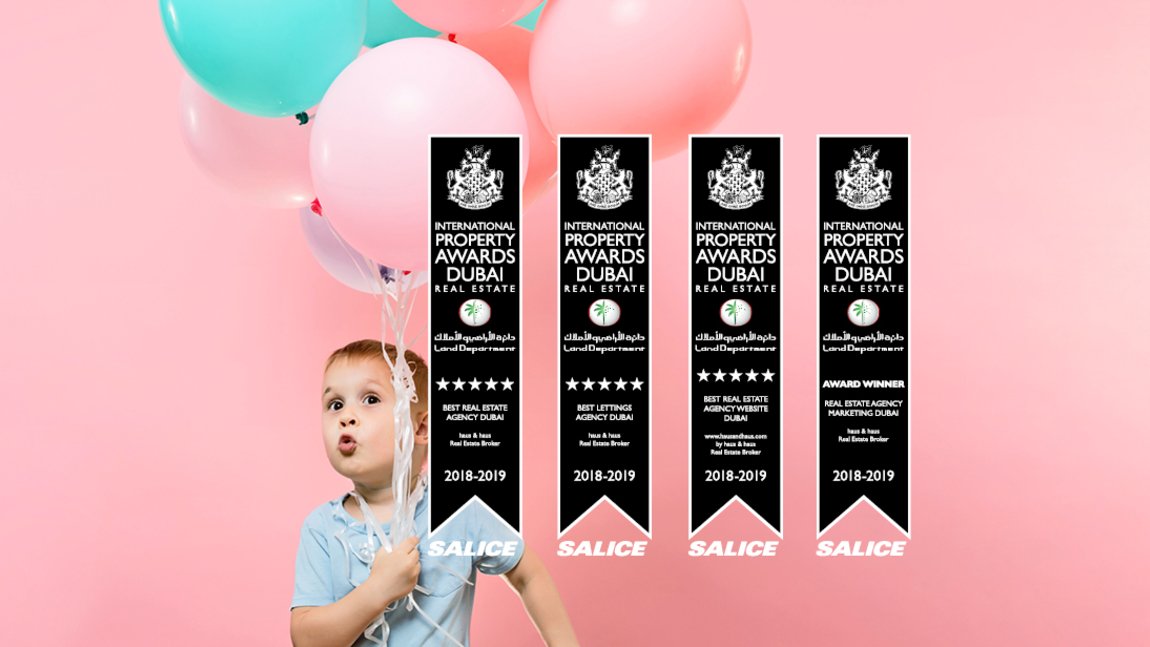 Whatever your real estate needs in Dubai, plan with the award winning team at haus & haus.