Proud sponsors
We're a team of energetic and determined people that welcomes a challenge, so it seemed a natural fit for haus & haus to become the proud official sponsor of Tri Dubai in 2015. The club boasts over 20,000 members and plays a prominent part in the region's endurance sporting circles.
Several members of our staff are very involved in the sport of triathlon, while others simply enjoy the buzz of swimming, cycling or running as individual sports.
Two of the company's Managing Directors are more than involved: James Perry is an ex-national cycling champion; while Luke Remington competes in Ironman Triathlons (arguably the most challenging race out there) in far flung places like South Africa, China and the Republic of the Philippines, and has his sights set on the 2018 World Championships in Australia.
As well as embodying our work ethic — hard work, commitment, dedication and self-improvement, sponsoring the club also supports the government's health and wellness initiatives to promote sporting activities within Dubai and wider afield.
We welcome supporters at all club events, so come along and watch the action. Don't forget to look out for haus & haus competitors (they'll probably be the ones out in front), racing in our bespoke, company-livery cycle kit, designed specially for us by Bioracer of Belgium.
We are the proud sponsors of an Ethiopian care centre, Shamida run by a good friend of haus & haus, Karen Kendall. The centre aims to empower the most vulnerable women and children in the region. Karen relocated to Ethiopia after adopting her daughter Ruby, in 2012 and is now based there permanently running the day to day operations.
The centre cares for orphans and vulnerable children, reunifies street children with their families or guardians, empowers mothers to be able to care for their children, sponsors the poorest children who live with their families, supports children through the payment of School fees and materials and finally, caring for special needs children.
Shamida are always on the lookout for volunteers! If you would like to help, please get in touch!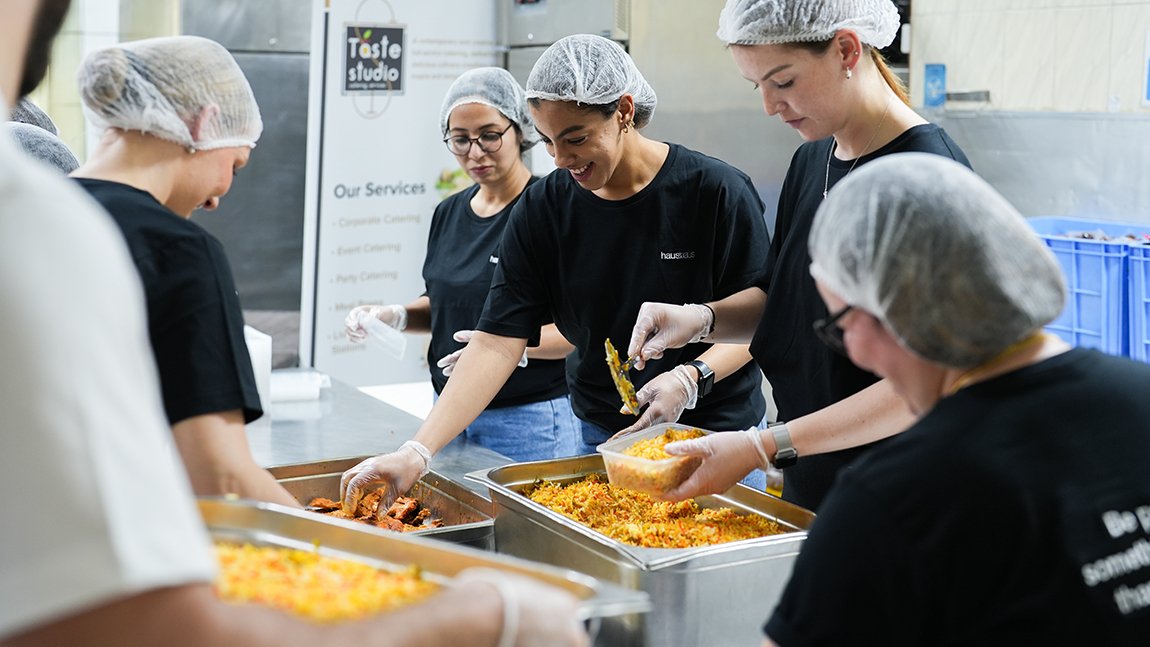 Charity begins at haus
The company supports a number of local charity causes and assists with events, fundraisers and initiatives aimed at helping the people that live in the local community. One of the most rewarding activities our team helped with involved visiting construction sites to distribute food parcels to the city's labourers. Although this was just a small gesture, it was warmly received and we met some very interesting people who added to our understanding of life in Dubai.
It's comforting to know our contributions, large or small, can make a difference to people's lives.
In addition to assisting a good cause, we welcome opportunities for our staff to come together and help others. It's a good opportunity to widen our understanding of the city in which we live, and to interact outside of work and get to know each other better.